A Transfer is a door-to-door transport service: The Maxicabtaxiinsingapore.com driver meets you at the airport (as close to the arrival area as possible) and transfers you to the hotel reception or to the indicated address, assists you with your luggage and takes you to your indicated destination as soon as possible.
It is possible to select in advance a Maxi cab singapore to the city center or airport, a comfortable transfer for the family with child, a minibus for a group of tourists or a luxury transfer. The price of transfer in Tours is fixed at the time of advance booking and does not increase in any case, neither when the driver waits for a passenger, nor when it is necessary to pass through a café, nor by traffic.
About us:

Maxicabtaxiinsingapore.com  a civil association dedicated to providing Taxi Services requested by telephone.Established a decade ago and aimed at a demanding public that requires safety, comfort and high quality, has more than 20 units distributed throughout Singapore, with more than 10 years of service 24 hours a day, 365 days a year, which makes us the best line of taxis between Malaysia and Singapore.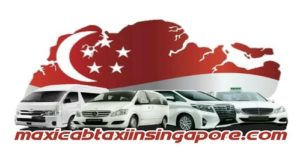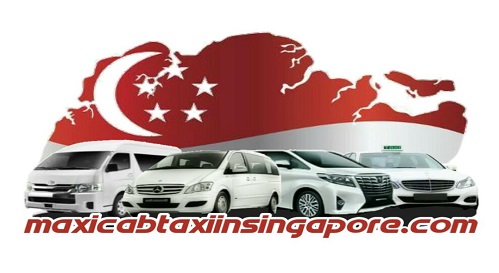 We have an integral unified service to a communications center where all the services are taken and the radio transmissions are made, communicating the requested order to the drivers of the line. In this way we guarantee our clients that their requirements are taken directly, effectively and reliably, which provides greater security to our users, drivers, and corporate clients.
We also offers you a communications platform available 24 hours a day, 365 days a year. We ensure that your order is taken directly with the best prices in the sector, the treatment is personalized, direct and with high availability and operational continuity.
Maxicabtaxiinsingapore.com services have maintained a considerable level over the years, with the technology and quality of both its vehicles and its customer service being one of the best experiences we can find in terms of transport in the city.
The technological tools and the ease of use of its platforms make it one of the preferred options for many tourists and inhabitants of this region, since the time invested in hiring these plans is quite short and cheap. We have the general capacity to cover any of the needs of each client, with affordable rates.
10 years' service

As we mentioned before, the quality of our service has the particularity that it is capable of being shaped by technological advances and advances, if we refer to the platforms through which we reach the majority of the population, as well as in the area of laws and state traffic regulations, in which we have a fairly clear knowledge, having the necessary permits to assume the responsibilities of a job like this.
Our Maxi cab  Singapore program, makes use of quality tools with which it is hoped to have a broad vision of work in the long term, i.e., it is a plan that lasts for many years, with priority given to the welfare and satisfaction of the customer, time being one of the most important elements to be taken into account.
Our track record allows us to know all the available channels with which to bring our influence, making us known for the speed and effectiveness of our vehicles, being able to take a large number of people without the difficulty of space or weight that can be dangerous in many cases.
The industry is constantly changing, so at Maxicab , we have the necessary tools to help us in the event of any eventuality, solving any individual doubt or need we may have to deal with in the long term. We are experts in tax, legal and economic matters, making them a combined opportunity for success on both sides.
This means of transport care must be maintained in a splendid quality of service, and the responsibility for this lies on the shoulders of all the workers who, day by day, are committed to improving their professional skills and, consequently, to demonstrating each person's ability to provide more and better service immediately.
Our fleets

We have at our disposal a variety of vehicles of all sizes and comforts, with very affordable prices per person. We stand out for the care of these machines and their modern style, being showy for any tourist or citizen who hires the services of Maxicabtaxiinsingapore.com .
Among some of the vehicles we have at our disposal, we can find:
Our Motto

Your motto is something that we take into account when we administer our services and adapt them to your needs, so you can feel confident that you will be in good hands at all times. Time is valuable for any tourist or traveler from the first moment they arrive in the city, the same applies to any citizen.
Our plans are extensive in different tools for our platforms to work properly and without any problems, so we are constantly striving to improve our work and development capabilities in the long term, making the job much easier for our users.
The motto, is the most influential factor in our way of working, and it is the one who creates the perfect structure so that each specific characteristic can give the expected results, are problems or mishaps that can have an adverse effect on our final product, as well as on the public in which we hope to build our work base. These are the main pillars with which we worked at all times and at all times from Maxi cab Singapore.
We are on many platforms today, so you can book any type of ride through our online booking portal quickly and easily. You can follow us on Facebook and download our official application from Google Play and App Store to manage your services and have a direct consultation with us. Also, you can call us at our number: +6582338628.