Why choose a Pet Taxi?
1 – It's a better alternative if you don't have a car or if you're unable to drive.
2 – It guarantees transport. Regular taxis or hail apps can reject your ride since not all drivers would want to deal with shedding fur and toilet accidents. Public transportation like buses and trains are not even options.
3 – Vehicles are outfitted to cater to your pet's needs. Special equipments such as seat covers and carriers are provided by some pet taxi services.
4 – Driver is pet-friendly. Usually, pet taxi drivers are pet owners or pet lovers themselves and they know how to deal with animals.
5 – It may be pricey but you're getting your money's worth.
Having a pet is a very rewarding and amazing experience, but sometimes, it might be hard to get around with them if you do not have the right means of transport. If you don't have your own car, it's going to be a hassle to get your pet around if it's an emergency.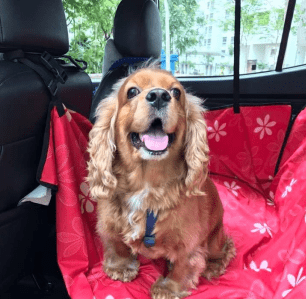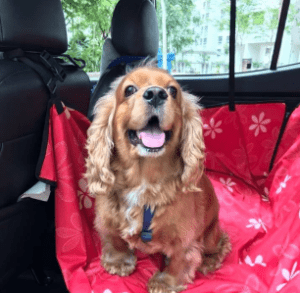 Not many have the luxury of owning a car due to its exorbitant prices.  This makes it difficult for pet owners to bring their furkids to places. To make matters worse, only guide dogs are allowed onto our public transport system.
Pet parents may also use regular taxis as an alternate form of transportation. However, even with taxis, they face the issue of rejection; drivers may decline rides, fearing that the animals may create a mess or attack them.
If you're facing this problem, opt for https://maxicabtaxiinsingapore.com/ to ferry your furbaby around instead. These service providers are committed to providing comfortable rides for you and your pet.
To make things more convenient, we've compiled a list of 10 highly rated pet taxis in Singapore. Check them out below!
1-Maxicabtaxiinsingapore.com 
If you ask around for a highly-recommended pet taxi, it's likely that they will mention Maxi-Cab. Maxi-Cab makes sure that every pet has their own backseat, especially for large breed dogs. But if you prefer to sit with your pet, it's fine too. They make sure hygiene is a top priority so every backseat cover is washed every use and they have extra covers in case of emergencies.
Maxi-Cab has been around not just for pet transport services but for pet accessories, pet sitting and delivery needs as well. Their 7-seater van is spacious, which is a plus for large dog breeds and allows freedom to stretch, sleep, and sit comfortably. Based on Facebook reviews, long-time customers and regular pet owners recommend Maxi-Cab for its punctual, friendly and patient driver. One of the customers who has an immobile dog mentioned that the driver was very careful and made sure that the dog is comfortable throughout the ride. 
With the goal of providing pets and their owners with a comfortable and safe journey, their 24-hour chauffeur service comes with a range of options such as Limo service and Airport/Cargo pickup.
For the complete experience, Maxi-Cab Taxi also offers clients concierge services that include dog walking and drop-offs to vets in Singapore or groomers. However, do remember to book your ride in advance.
Whether it's a trip to the vet, mall or a weekend getaway, they are one call away! If you don't have carriers with you, they can provide one for your ease of mind. They use Byotrol – an advance microbial technology that provides effective protection against germs, bacteria, fungi, and more. This guarantees hygiene levels of the highest standards. Another bonus is they are passionate in helping animals who are lost, sick or injured. So aside from the pet transport services, they also offer TNR for dogs.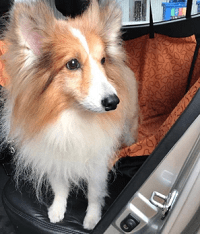 To ensure your pet's safety, Maxi-Cab drivers are required to attend mandatory pet-handling training.
They'll be trained on:
reading the body language of pets
how to handle them
how to ensure their safety
At the end of it, they also need to pass an exam to be qualified as a Maxi-Cab driver.
Contact Maxi-Cab Taxi in Singapore
Website; https://maxicabtaxiinsingapore.com/ 
Email: [email protected]
Call +65 82 338628
2–Pampered Pets Relocation & Lodging
Pampered Pets Relocation & Lodging is committed to providing its customers with exceptional service. As a reliable pet mover, the team goes the extra mile to ensure the safety and comfort of your pet.
Pampered Pets Relocation & Lodging is known to be the good ones around to handle them. They are known to be extremely patient and helpful with older dogs.
They are also known to be very patient and willing to deal with stickier situations and they also go the extra mile to make sure your pets are taken of. Same day booking is allowed if there is an available slot.
3–LuckyPetStyle Transport
Known for their professional service, Lucky Pet Style Transport is one of the most highly raved pet taxi service providers on Facebook.
Many paw parents have complimented them, highlighting their punctuality and professionalism. The spaciousness and comfort level of the ride were also appreciated by passengers.
With LuckyPetStyle Transport, you can be rest assured knowing that your furkids will be placed in the hands of experts.
Need more space for your pet's travel? Well, look no further as the founder of LuckyPetStyle because they actually use 7-seater MPVs to allow for more space for travelling. They are also a bit more competitive when it comes to pricing. But please note that they have a $10 surcharge if your booking does come as an emergency. Their Facebook rating is at a 5/5 and they have such raving comments about their service. When it comes to reliable pet taxis, it's safe to say that they are one of the best ones in Singapore.
3-SG Pet Taxi by Bambi & Coco
Probably one of the oldest and most recommended in pet transport service is SG Pet Taxi. They've been around since 2007! Now, they offer services such as chauffeur, butler, animal reiki and animal communications. They offer a flat-rate fee for all trips and bookings are required except for emergencies.
Bambi & Coco has been in the industry for about 10 years and is recommended by their loyal customers. Pet owners who are moving cities with their pets can also go to them as they have experience in the whole import/export process.
4-Farty Pet Transport Services
Farty Pet Transport Services is highly recommended if you need more space for your large breed dogs or if you're bringing several pets with you.
They use Virkon disinfectant for protection against viruses and bacteria and you're assured that you and your pet is taken care of hygiene-wise.
Another awesome pet taxi service in Singapore is Farty Pet Transport. Their max capacity is 6 passengers and 6 dogs. They also asked for you to call 48 hours before the trip to ensure that they have the time to set up the car for you and book your slot.
They have really good reviews as you can see that they go the extra mile to ensure that your furkid gets transported properly.  If your dog is old or sick, they have a hammock for larger dogs and a wooden plank to help slide them up into the van if needed.
5-Bark N Purr
Bark N Purr is known to be an extremely reliable and responsive pet taxi. They ensure that you and your pet's travel needs will be well taken care of with their caring and professional service.
Reviews on their Facebook page praised them for how clean and comfortable the rides are. As a result, animal passengers are usually calm and not fidgety.
To engage their service, simply call them in advance to check their availability.
This pet taxi service with the most adorable name is a very responsive and responsible pet taxi service that will take care of your pets and you if you need to travel. Their prices are also competitive at around $35 for 1 way and $60 for both ways. If you're thinking about how many furkids can stay in there, it is basically as many as their car can fit. If your animal is too sick or old, you would need to put your pet in a crate and then load it into the car.
You need not book in advance but please call them to make sure that a slot will be available for you at that given time. They also boast a 4/5 star rating with their reviews as well so you can be assured when you send your furkid around.
6-GrabPet
In 2019, Grab introduced an on-demand transport option for pets – GrabPet.  Apart from birds, this service caters to all pets approved by the Agri-Food & Veterinary Authority of Singapore (AVA).
During the ride, all animals needs to be leashed, crated, and stored properly. They must also be accompanied by a human passenger.
GrabPet is the latest ride-hailing service to join in the bandwagon. Launched recently, GrabPet caters to all AVA-approved household pets except for birds. However, these pets have to be leashed, crated or boxed and accompanied by a human at all times.
In line with ensuring your pet and you have a safe journey, all GrabPet vehicles are equipped with a foldable back seat cover and an adjustable leash. Additionally, drivers for GrabPets will also be sufficiently trained to in pet-handling by experts to assure the safety of the pets. Hygiene-wise, all GrabPet vehicles come equipped with microfibre towels and air fresheners to ensure a clean vehicle for the next passengers.
7-RydePet
RydePet is a carpooling service offered by home-grown company, Ryde. The service is catered for a wide variety of pets, from dogs and cats to rabbits and fishes. The cost of each ride varies with the distance travelled.
Initially a platform for carpooling services, Ryde has expanded its services to fill the void left by UberPets by matching users with pet-friendly drivers. However, pawrents and pets may be required to share their ride with other pet-enthusiasts or pets on the journey as Ryde remains a carpooling platform for RydePet as well.
RydePet caters to pretty much every pet from the usual dogs and cats to rabbits, turtles, birds and fishes. While the cost of each trip varies according to distance, according to Ryde, rates for RydePets is marked 25% higher than the usual carpool fares.
8-PetMate
PetMate connects paw parents to private drivers who are open to ferrying pets. Like GrabPet, they ensure the safety of your furry friend by having drivers attend compulsory training.
New drivers are taught how to properly handle your pets and must fulfil training hours before they can accept rides.
The prices of the rides are determined by:
distance travelled
duration of the ride
You may also incur additional surcharges for:
special requests
cleaning fees
waiting time that exceeds the grace period of 15min
PetMate is the only local on-demand taxi app created just for pets. According to them, their drivers are either pet owners or have prior experience handling pets. New drivers also have to fulfill training hours to ensure that they are equipped with dealing with pets.
Rates: Starts from S$28 per trip
Concierge: Yes, you can indicate whether a passenger is joining the trip in the app
Advance booking: Although you can book anytime, it's recommended to book 1 day in advance. They operate from 6am to midnight daily. Do note that 100% of the fare will be charged if you cancel within an hour before pickup. 10% cancellation fee is applicable for cancellation 1 – 6 hours before pickup
Max capacity: 4 pax, including pets
9-Uncle Loo
Uncle Loo pet taxi service is known for being reliable, responsive and accommodating. With raving reviews from previous clients on Uncle Loo's prompt and friendly service, you can be assured of the same treatment for your ride.
Uncle Loo's car also comes with a hammock-like seat cover for your furkid's comfort. The covers are washed thoroughly after every use to ensure and maintain safety and hygiene for every client. Apart from dogs, Uncle Loo has also ferried non-furry pets such as birds.
Uncle Loo is quite well-known amongst a lot of pet owners in Singapore. He has driven a lot of pets around Singapore. He ensures that they are all safely secured and that after every trip, he ensures that he cleans out the seats. To book with Uncle Loo, you should be able to let him know what time you require his services, the location, and if you need it one-way or two-ways.
Rates: Rates not disclosed. Up to 1.5-hour wait time for 2-way bookings
Concierge: No, for safety reasons
Max capacity: 2-3 passengers and as many dogs as the car can comfortably fit. As they do not have a child seat, babies and toddlers are not allowed
Advance booking: Early booking is recommended
Emergency booking: Yes, but only during working hours
Sick/old dog: The handler has to carry the dog up on to the car. Do inform beforehand if you have any requests
10-The Fourkids Family
Established in 2015, The Fourkids Family has built a positive reputation and name for itself. Dean, the founder of the pet transport service, is also a certificate-holder of Pet Care and Management, guaranteeing a safe and enjoyable journey. A 24-hour operation, this taxi service also caters to pets including cats, rabbits and hamsters.
Another super famous pet taxi service is called Fourkids Family Pet Taxi. She is very respected as she always maintains a very professional front and she really enjoys what she does.
Unlike most pet taxi services, The Fourkids Family offers transport packages, offering pawrents a convenient and cost-efficient alternative. The standard price starts at $35 per trip from 9am to 5pm and $50 per trip from 5pm to 9am. However, the packages start at $300 for 10 trips from 9am to 5pm and $400 for 10 trips without time restrictions. Both packages are valid for a year.
The Fourkids Family taxi service prides itself in maintaining and offering a hygienic and safe trip for all by disinfecting the car after every trip.
MaxicabtaxiinSingapore Booking Hotline –+65 8233 8628

Aside from online booking, you can simply place a call to maxicabtaxiinsingapore hotline booking number. This is a way by which you can converse with our customer service, giving you the opportunity to ask questions. Talking to customer service also allows you to come up with quick and instant answers, making it possible for you to decide quickly and effectively along the way.
Call us to book a maxicabtaxiinsingapore or if you need more information about the maxi van taxi service. Our friendly operator will assist you from:
Monday to Sunday 0800 till 2200
Saturday & Sunday 0900 till 2000
24 x 7 support for confirmed bookings