Wheelchair Service
We offer Premium Wheelchair with Ramp transport services to Ensure our passenger are Comfortable,Safe and Pleasant when traveling with us . We have proficient drivers who are well equipped and trained with the know-how of dealing with individuals with special needs and will guarantee that they have an incredible time. Read more..
WHEELCHAIR TRANSFER/DEPARTURE:
07 Seater $60 (1 W.C pax, 4 seating pax)
09 Seater $70 (1 W.C pax, 7 seating pax)
13 Seater $75 (2 W.C pax, 7 seating pax)
* Price quote above include all Airport Tax, ERP and Carpark charges.
Complimentary Waiting time of 15 Minutes for 1-Way Transfers from the time of the booking, after which a surcharge of $10 per 15 Minutes block is applicable.
Waiting time of 45 Minutes for Arrival Transfers from the time the flight lands, after which a surcharge of $10 per 15 Minutes block is applicable.
Minimum of 2 Hours is required for Hourly Charter Bookings.
Midnight Surcharge of $10 will be applicable from 23:30 – 07:00hrs.
Additional stop (along the way) will be chargeable at $10-$15 respectively.
A 10% service charge is applicable for all credit card transaction.
An additional $10-$20 Surcharge apply for Transfers to & fro Tuas and Jurong Island.
An additional $5 applicable on outskirt area eg.Jurong West,Sembawang,CCK etc(only on super peak period for departure)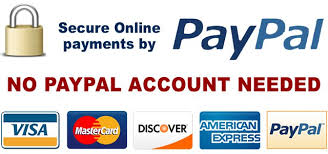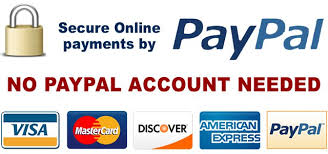 Our maxi taxis and transports are structured explicitly for voyagers with special needs. You don't need to stress over your inability, since we will ensure that you are satisfied all throughout your ride with us. Best of all, the maxi taxi or any scale transport that we give will include an explicit compartment where your wheelchair can be put. Everybody has the right to go in solace, security and class, which is the reason why widely described as extraordinary compared to other maxi taxi services in Singapore.
Serving to travelers
Maxicabtaxiinsingapore is known for giving need services to everyone and we maintain principles for travelers with in capacities too. All our maxi taxis and transports for crippled explorers have been fitted with slopes which enable us to effectively and securely get the wheelchairs into the vehicle. Our expert and highly experienced drivers will make your security and well being a priority.
We like giving our clients stunning highlights, since we need them to appreciate going with us and at profoundly reasonable prices too. You can browse an extensive variety of our maxi taxi wheelchair transport in Singapore which incorporates maxi taxis and little transports. In case you're going in a gathering, you can exploit our small scale transports, which will guarantee that you get the chance to go with your company alongside your wheelchair. Our commitment is giving helpful and amazing services to all our travelers, which is actually what you will get from us each every time.
Have an amazing ride
Our maxi taxi wheelchair transport service in Singapore guarantees that you as our travelers can experience our extraordinary services. We facilitate to take you to the numerous sights and tourist destinations with your family and companions. In cases like you're traveling in or out of the country, you can book our maxi taxi wheelchair transport ahead of time and our drivers will meet and welcome you on landing in the airplane terminal.
We provide booking service that you can likewise use with your friends and family to a healing center to get a therapeutic checkup. Get in touch with us through email, telephone, or our online booking portal and we'll be glad to get insights from you concerning your schedule and the points of interest of your transportation movement. We will at that point give you the best maxi taxi wheelchair transport service in Singapore, as indicated by your details and needs.
When you book with us, we commit to serve you with PUNCTUALITY, HONESTY, and PROFESSIONALISM.