9/13
Xl Maxicab/Combi
The XlMaxicab/Combi has seen an increase in demand over the years in Singapore. Within the past the usage of the Xl Maxicab/Combi Service was restricted only to travelers WHO Book a Minibus for rent to look around our town. Nowadays several locales and company firms have begun to use this Minibus for thirteen folks. Our Minibus Service caters to thirteen passengers at most or nine passengers with full bags. This is often attainable due to the pliability to fold the last four seats for storage functions. Read More
1 WAY TRANSFER/DEPARTURE:
09 Seater $60
13 Seater $65
ARRIVAL DRIVEWAY PICK UP: +$5
ARRIVAL MEET & GREET: +$20
HOURLY DISPOSAL RATE:
09 Seater $60/HR
13 Seater $65/HR
10 HOUR DISPOSAL PACKAGE:
09 Seater $600
13 Seater $650
* Price quote above include all Airport Tax, ERP and Carpark charges.
Complimentary Waiting time of 15 Minutes for 1-Way Transfers from the time of the booking, after which a surcharge of $10 per 15 Minutes block is applicable.
Waiting time of 60 Minutes for Arrival Transfers from the time the flight lands, after which a surcharge of $15 per 15 Minutes block is applicable.
Minimum of 3 Hours is required for Hourly Charter Bookings.
Midnight Surcharge of $10 will be applicable from 23:30 – 07:00hrs.
Additional stop (along the way) will be chargeable at $10-$15 respectively.
For All CreditCard payments there will be an 10% Surcharge applicable
There will an additional $10-$20 Surcharge for Transfers to & fro Tuas Areas.
An additional $5 applicable on outskirt area eg.Jurong West,Sembawang,CCK etc(only on super peak period for departure)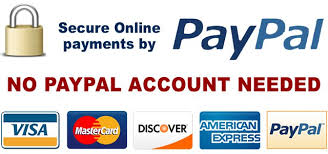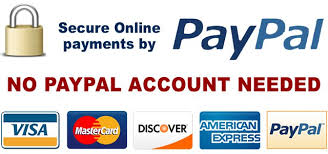 We always put your safety at the top and this is why all our XlMaxicabs/Combi are fitted with 3-point seat belts anchored next to the native safety standards of Singapore. This Minibus Service is additionally much talked-about among our clients WHO need the Transfer Service. Further, our 13-seater Minibus will match up to five Bicycles and 5 folks. Shift bulky things like two seater sofas, tiny storage cabinets and massive boxes from one place to other with ease using our Minibus bulky items transfer service.
Our Xl Maxicab/Combi sevice is ideal not only for weddings but also for company events since because we have been moving delegates around for conferences and events with versatility attributed to the comfort level and affordability of our 13-seater Minibus.
Nowadays travel overseas for a brief vacation even throughout the weekends has become a norm in Singapore. Friends and extended families travel to multiple locations. The good news is that we have a tendency to do offer visits at numerous locations with our Xl Maxicab/Combi Service. Look no more, get the phone and book a maxi cab now. Booking is just few clicks away and it is for free. You may reach us via call or sms using this number +65 82 338628 anytime of the day because we have accommodating and friendly operators who are always ready to serve you.
You may also contact us through our maxi Cab Hotline and online Booking portal.
When you book with us, we commit to serve you with PUNCTUALITY, HONESTY, and PROFESSIONALISM.