Bicycle Transfer
24hrs Bicycle Transport Singapore in 15mins,From $40.
Can take up to 6 bikes and 6 passengers , Fast Response and Professional, Experienced Bicycle Transporter Read more..
BICYCLE TRANSFER/DEPARTURE
7 Seater $40 (,2 bikes,less then 5km,+$10 if more km)
9 Seater $50 (3bikes,less then 5km,+$10 if more km)
13 Seater $60(4 bikes,less then 5km,+$10 if more km)
ARRIVAL DRIVEWAY PICK UP: +$10
ARRIVAL MEET & GREET: +$20
* Price quote above include all Airport Tax, ERP and Carpark charges.
Complimentary Waiting time of 15 Minutes for 1-Way Transfers from the time of the booking, after which a surcharge of $10 per 15 Minutes block is applicable.
Waiting time of 45 Minutes for Arrival Transfers from the time the flight lands, after which a surcharge of $10 per 15 Minutes block is applicable.
Minimum of 2 Hours is required for Hourly Charter Bookings.
Midnight Surcharge of $10 will be applicable from 23:30 – 07:00hrs.
Additional stop (along the way) will be chargeable at $10-$15 respectively.
A 10% service charge is applicable for all credit card transaction.
An additional $10-$20 Surcharge apply for Transfers to & fro Tuas and Jurong Island.
An additional $5 applicable on outskirt area eg.Jurong West,Sembawang,CCK etc(only on super peak period for departure)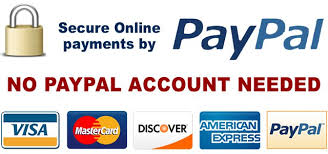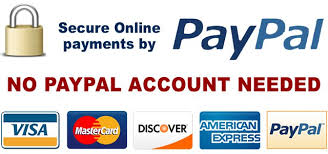 Bicycle Transfer
Starting at now, driving with bicycles and huge amount of massive things is never again an issue with our maxi taxi Singapore. This specific transportation service is a powerful method to go in Singapore with weighty things.
Our range of maxicab transports and 9 seater maxi taxi can oblige these massive things and bicycles  and even bags. The best part we will in any case have places for you and your family to situate in the vehicle as well. This is an incredible comfort and a gigantic weight lifted off the shoulders. All arrangement for such items is here on this great cab service platform.
Picking the Right Mini Bus or Large Taxi
A standout amongst the most imperative things that you have to think about when searching for an organization is to guarantee that there have the right vehicles for your necessities. Now and another time calling us is the most convenient way. However, there are times when this is absurd. Particularly on the off chance that you are heading off to the Airport for a Competition. It is inconvenience to stack up your bags, bicycles  at the back of the lorry and seating the distance on the back of the lorry to the airplane terminal.
The vehicles in our armada gives comfort. With extensive compartment space for your bags, bicycles and massive things and enough seating in the front for you and your movement allies.
In the event that you are purchasing bulky things and you require it conveyed conveniently and requiring a transport service is by all accounts costly and out of your financial plan. Call us! We can send you a reasonable quote.
Our expansive taxi comes in different sizes relying upon the thing, we will either dispatch a 7 seater maxi taxi or a 13 seater minibus. Essentially get in touch with us and let us know precisely what are the things and their sizes. Our well-disposed Customer Personnel will prompt the correct vehicle for you.
Do consider utilizing our maxi taxi for massive things and bike exchange to transport you and your gear to any Triathlon, Bike or Biking occasions in Singapore. A 7 seater MaxiCab can fit 2 Mountain/Road bicycles and our 13 seater minibus can fit around 5.