7 SEATER MAXICAB
One of the foremost in style cabs in Singapore is that the 7 Seater maxi Cab. The 7 Seater Maxi Taxi is best-known as maxi Taxi. Maxicab for seven individuals is unambiguously designed with an oversized boot house to hold luggage's, boxes, odd sized large things and even bicycles. These things fit simply into our 7 Seater Cabs. What makes our maxi Cab Booking additional fascinating is that the fastened service we provide for our maxi Cab Services. Say no to peak hour surcharges, higher costs, vacation peak charges and ERP charges. We provide everyday fastened service for all our maxi Cab Transfers.Read More..
7 SEATER TRANSFER/DEPARTURE: $55
ARRIVAL DRIVEWAY PICK UP: +$5
ARRIVAL MEET & GREET: +$20
HOURLY DISPOSAL RATE: $55/HR
10 HOURS DISPOSAL PACKAGE: $500
* Price quote above include all Airport Tax, ERP and Carpark charges.
Complimentary Waiting time of 15 Minutes for 1-Way Transfers from the time of the booking, after which a surcharge of $10 per 15 Minutes block is applicable.
Waiting time of 45 Minutes for Arrival Transfers from the time the flight lands, after which a surcharge of $10 per 15 Minutes block is applicable.
Minimum of 2 Hours is required for Hourly Charter Bookings.
Midnight Surcharge of $10 will be applicable from 23:30 – 07:00hrs.
Additional stop (along the way) will be chargeable at $10-$15 respectively.
A 10% service charge is applicable for all credit card transaction.
An additional $10-$20 Surcharge apply for Transfers to & fro Tuas and Jurong Island.
An additional $5 applicable on outskirt area eg.Jurong West,Sembawang,CCK etc(only on super peak period for departure).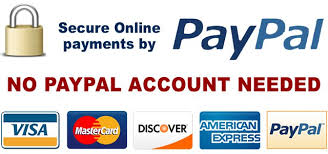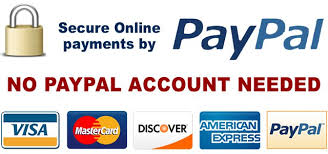 Our 7 Seater maxicab is our most liked service especially by our customers who need to travel to (departure) and from (arrival) the airport. Book with us and we'll help you save time for you no longer have to wait in long queues in taxi stands especially during peak seasons. We monitor your flight landing time and pick you up from the airport accordingly. We also provide you with a 45-minute complimentary waiting time from the time your air bus lands. Our 7 Seater maxi Taxi can carry seven passengers and seven medium-sized luggage.
Moreover, if you wish a cab for seven individuals to maneuver to multiple points among a stipulated time, book our maxi Cab Hourly Booking service. Unlimited movement, a chosen transport to drive you and solely get the quantity of hours you employ. Sounds interesting? Our Maxicab Hourly Booking service is perfect for weddings.
Booking is just few clicks away and it is for free. You may reach us via call or sms using this number +65 82 338628 anytime of the day because we have accommodating and friendly operators who are always ready to serve you.
You may also contact us through our maxi Cab Hotline and that we can send you a maxi Cab in twenty minutes otherwise you may additionally can make an advance booking via our maxi Cab online Booking portal.
When you book with us, we commit to serve you with PUNCTUALITY, HONESTY, and PROFESSIONALISM.