Shuttle Bus Services
Maxicabtaxiinsingapore is renowned service that enables travelers to pre-book a shuttle bus situate from a fixed routes list. It is accessible through our booking service now. Maxicabtaxiinsingapore enables you to rapidly make a booking and get a prompt affirmation, with a straightforward settled charge structure and ensured seat. Tours are quicker and more straightforward versus different alternatives.Read More..
7 SEATER TRANSFER/DEPARTURE: $55
9 SEATER TRANSFER/DEPARTURE: $60
13 SEATER TRANSFER/DEPARTURE: $65
ARRIVAL DRIVEWAY PICK UP: +$10
ARRIVAL MEET & GREET: +$20
HOURLY DISPOSAL RATE: $55/HR
10 HOURS DISPOSAL PACKAGE: $500
* Price quote above include all Airport Tax, ERP and Carpark charges.
Complimentary Waiting time of 15 Minutes for 1-Way Transfers from the time of the booking, after which a surcharge of $10 per 15 Minutes block is applicable.
Waiting time of 45 Minutes for Arrival Transfers from the time the flight lands, after which a surcharge of $10 per 15 Minutes block is applicable.
Minimum of 2 Hours is required for Hourly Charter Bookings.
Midnight Surcharge of $10 will be applicable from 23:30 – 07:00hrs.
Additional stop (along the way) will be chargeable at $10-$15 respectively.
A 10% service charge is applicable for all credit card transaction.
An additional $10-$20 Surcharge apply for Transfers to & fro Tuas and Jurong Island.
An additional $5 applicable on outskirt area eg.Jurong West,Sembawang,CCK etc(only on super peak period for departure)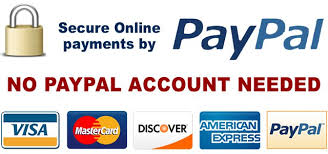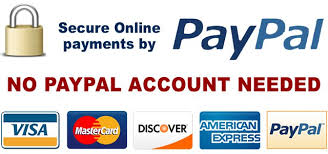 You can make appointments through the – booking contact given on the website and application. Simply peruse for your routes and book an ensured seat on an express transport to a drop-off point close to your goal. We recommend to reach at the pickup point before 5-10 minutes for your convenience.
You can also book ahead of time after choosing your vehicle and drop-off points from the given routes, and enter the booking date and time. Generally, a tour can be planned up to a month ahead of time.
Most transport services work on weekdays, Mondays to Fridays, with the exception of Public Holidays. The timetable for each route can be found on the website and application. You will have the capacity to book just for the days that the transport service is running.
Payment procedure is simple! You can pay through Singapore issued debit/credit cards when you make the booking.To guarantee that all clients get to their destinations on time, all transports will entirely pursue their timetables. All seats are by reservation just to guarantee that everybody who has purchased a ticket gets a seat.
You may also contact us through our maxi Cab Hotline and that we can send you a maxi Cab in twenty minutes otherwise you may additionally can make an advance booking via our maxi Cab online Booking portal.
When you book with us, we commit to serve you with PUNCTUALITY, HONESTY, and PROFESSIONALISM.