Transport to Malaysia
Singapore is one of countries that you can enter or leave by taxi. While ordinary cabs are not permitted to cross into Johor/Malaysia, we have special Singaporean taxicabs that are authorized. The fundamental favorable position here is that you don't have to carry your stuff (or yourself) through Customs on both ends; you can simply sit in the vehicle. This service is accessible 24/7.
Be excited to go to Johor Bahru (JB) which is around 30 to 45 minute-drive from Singapore. This city is a mainstream cross-outskirt goal in the southern bit of Peninsula Malaysia. The state is often visited by Singaporeans and global visitors for several reasons.Read more..

Economy 4 seater $130*
Economy 6 seater $150*
Premium 4 seater $170*
Premium 6 seater $190*
Maxicab 9 seater $220*
Maxicab XL 14 seater $250*
* Price quote above include all Airport Tax, ERP and Carpark charges.
Complimentary Waiting time of 15 Minutes for 1-Way Transfers from the time of the booking, after which a surcharge of $10 per 15 Minutes block is applicable.
Waiting time of 45 Minutes for Arrival Transfers from the time the flight lands, after which a surcharge of $10 per 15 Minutes block is applicable.
Minimum of 2 Hours is required for Hourly Charter Bookings.
Midnight Surcharge of $10 will be applicable from 23:30 – 07:00hrs.
Additional stop (along the way) will be chargeable at $10-$15 respectively.
A 10% service charge is applicable for all credit card transaction.
An additional $10-$20 Surcharge apply for Transfers to & fro Tuas and Jurong Island.
An additional $5 applicable on outskirt area eg.Jurong West,Sembawang,CCK etc(only on super peak period for departure)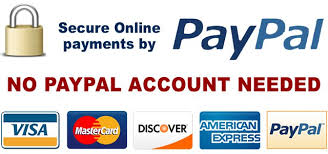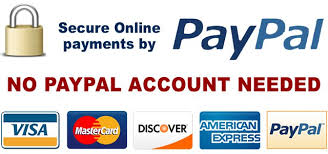 Moreover, mainstream spots of interests incorporate Johor Bahru's shopping locale Jalan Wong Ah Fook, Legoland and Hello Kitty World, Danga Bay, Nusajaya, Golf Resorts, for example, Horizon Hills and Pulai Springs, Senai Airport, KPJ Medical Travel and Health Tourism, Iskandar Development Region (IDR) and South Johor Economic Region. On the off chance that you are going to Johor, make sure to design your transportation choices early. To maintain a strategic distance from lines, voyagers more often than not book their vehicle ahead of time.
Points of interest of taking the Singapore-Malaysia Taxi
Travel in solace without leaving vehicle (on Malaysian taxis) and get down at the customs.
Get a ride that is great for going with youthful kids or matures.
There is no need to convey your overwhelming packs.
Our service is ideal for corporate customers/clients, business, and relaxation voyagers. Leave the issue of heading to our experts. Our skilled drivers will facilitate you during your journey.
Maxicabtaxiinsingapore likewise offers airport transport day by day gathering or work excursion transport service and more.
You may contact us through our maxi Cab Hotline and Online Booking portal.
When you book with us, we commit to serve you with PUNCTUALITY, HONESTY, and PROFESSIONALISM