23 / 40 Coach Bus
Coach bus is another well-known and agreeable transportation means in Singapore for greater gathering or groups. With its open seating and wide space for baggage, it is appropriate for air terminal landing or flight for 7 travelers with up to 9 gear of blended sizes (4 major and 5 lodge estimate) and it is a perfect for huge gathering, city exchanges or hourly sanction to attractions in Singapore and Malaysia.
The inside of the Coach bus accompanies adapted-seats and best restrictive look, labeled with moderate rates beginning from just $60 per exchange. The seating courses of action of the maxi taxi 9 seater are exceptionally roomy and absolutely agreeable as it's fitted with extravagant seats and even accompanies enough extra space for enormous size and tall travelers.Read more..

1 WAY TRANSFER/DEPARTURE:
23 Seater $120
40 Seater $150
ARRIVAL DRIVEWAY PICK UP: +$10
ARRIVAL MEET & GREET: +$20
HOURLY DISPOSAL RATE:
23 Seater $120/HR
40 Seater $150/HR
10 HOUR DISPOSAL PACKAGE:
23 Seater $800
40 Seater $880
* Price quote above include all Airport Tax, ERP and Carpark charges.
Complimentary Waiting time of 15 Minutes for 1-Way Transfers from the time of the booking, after which a surcharge of $10 per 15 Minutes block is applicable.
Waiting time of 60 Minutes for Arrival Transfers from the time the flight lands, after which a surcharge of $15 per 15 Minutes block is applicable.
Minimum of 2 Hours is required for Hourly Charter Bookings.
Midnight Surcharge of $10 will be applicable from 23:30 – 07:00hrs.
Additional stop (along the way) will be chargeable at $10-$15 respectively.
A 10% service charge is applicable for all credit card transaction.
An additional $10-$20 Surcharge apply for Transfers to & fro Tuas and Jurong Island.
An additional $5 applicable on outskirt area eg.Jurong West,Sembawang,CCK etc(only on super peak period for departure)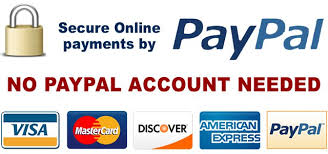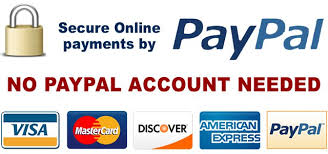 Clients running for golf session with companions or family, this greater rendition of the 7-seater maxicab as it could fit every one of them together with their 7 golf packs. Incentive for cash as they would need to book two 7-seaters that would cost double.
We give an extensive variety of 9 seater maxi taxi services for our clients, for example, airport services for entry and takeoff, point to point city exchanges to vacation destinations and Wheel-seat Transfers for comforting arrangements. The 9-seater maxi taxi is also accessible on hourly reserving and day by day sanctions yet do call us for our month to month limited time rates.
Our bundles are exceptionally perfect for city visit or gatherings and locale visits in Singapore and are even stretched out to our neighboring nation, Malaysia. Not to stress however that our drivers are highly knowledgeable and have enough experience driving in both Singapore and Malaysia streets.
The 9 seater maxi taxi are the most prominent and are as often as possible mostly booked by our clients for 2 path transportation to the Legoland Malaysia for its space inside that could seat 9 travelers serenely. Likewise on account of the help it offers as it is still under the vehicle classification, travelers are not required to get off the vehicle and experience the custom and migration. This would be a lot of an issue in the event that you are going with youngsters or elderly, you wouldn't have any desire to be gotten in a long line at the migration.
Furthermore, coach bus appointments are reasonable for every event and transportation needs like organizational events, weddings, city visits, bicycletransfer, wheel-seat transfer, and move of bulky things. We additionally offer transfer to other Malaysia attractions and goals such as the Hello Kitty Land, KSL, Desaru, Malacca, Penang and Kuala Lumpur. Do look at our moderate and incentive for cash, rates and bundles that suit your timetable and spending plan.
You may contact us through our maxi Cab Hotline and Online Booking portal.
When you book with us, we commit to serve you with PUNCTUALITY, HONESTY, and PROFESSIONALISM