Event Services
In case you're an entrepreneur, a corporate event organizer, or just responsible for dealing with your organization's event, you know there's a great deal that goes into making that event effective and efficient. One of the perspectives you may consider is what stands out amongst the most fundamental: transportation. With us, we guarantee that your visitors will have advantageous and solid transportation as early as in the initial phase in facilitating an effective event.Read more..

7 SEATER TRANSFER/DEPARTURE: $55
9 SEATER TRANSFER/DEPARTURE: $60
13 SEATER TRANSFER/DEPARTURE: $65
* Price quote above include all Airport Tax, ERP and Carpark charges.
Complimentary Waiting time of 15 Minutes for 1-Way Transfers from the time of the booking, after which a surcharge of $10 per 15 Minutes block is applicable.
Waiting time of 45 Minutes for Arrival Transfers from the time the flight lands, after which a surcharge of $10 per 15 Minutes block is applicable.
Minimum of 2 Hours is required for Hourly Charter Bookings.
Midnight Surcharge of $10 will be applicable from 23:30 – 07:00hrs.
Additional stop (along the way) will be chargeable at $10-$15 respectively.
A 10% service charge is applicable for all credit card transaction.
An additional $10-$20 Surcharge apply for Transfers to & fro Tuas and Jurong Island.
An additional $5 applicable on outskirt area eg.Jurong West,Sembawang,CCK etc(only on super peak period for departure)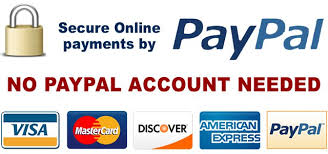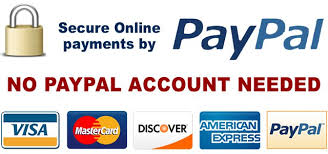 With regards to corporate gatherings, time assumes a vital role. Organizations would employ a lodging or a scene suitable for holding gatherings and meetings-matters that need carefully made decisions. In a case when there is a deferral either in the beginning or completion of the gathering due to inappropriate transportation planning, the organization should pay for the additional time. With Maxicabtaxiinsingapore, we can prevent this from happening.
The vehicles we have are not just perfect but look satisfactory as well in all its aspects. The limousine could even be equipped with a vehicle decal of the organization logo for simple distinguishing proof by visitors. Spectators taking a look would likewise promptly perceive that this extravagant vehicles are from your organization. Our armada of limousine services has vehicles of various seating course that limits beginning from a 4-seater limo to a 13-seater limobus.
Other corporate services providers' rate is far more expensive in the market than our rates. We are known to be unquestionably extremely reasonable. We do trust that being the least expensive should not affect the quality of service we offer. With our focused rates, we at the Maxicabtaxiinsingapore can guarantee that you will get the service you deserve for we have well kept up and cleaned vehicles with proficient drivers. With this what you pay us merits the esteem. Our reliable clients will likewise have the capacity to confirm and affirm for this.
Having an extensive variety of various sort of armada going from the car 4-seater limousine to our gigantic 45-seater transports, we unquestionably have all the distinctive kinds of vehicles for all your travels.
Secure travel
Security is our principle so worry no more. We guarantee that our clients will be driven with consideration. As a private limited organization, we as well do normal upkeep for our vehicles and guarantee that our entire scope of armada are protected and have the significant knowledge as required by the Singapore Law. Each one of our drivers have experienced driving checks to guarantee that they have a spotless driving record.
You may contact us through our maxi Cab Hotline and Online Booking portal.
When you book with us, we commit to serve you with PUNCTUALITY, HONESTY, and PROFESSIONALISM.