Mercedes Sedan Limo
We give the best limousine services in Singapore. With our leading and efficient drivers, we are sure to give you a comfortable and safe transportation. Our adaptable limousine services in Singapore are perfect for vacationers, venture specialists, organization officials, and expats.
We offer a high-end and popular limousine armada that comprises of rich cars, SUV, MPV or even elite limo vehicles in Singapore. We endeavor to fulfill your limousine requirements and requests. Regardless of whether it's for business meeting, events, touring, wedding function, birthday, corporate events and others, our expert and English talking drivers will ensure you a safe and smooth transportation.Read more..

1 WAY TRANSFER/DEPARTURE:
ARRIVAL DRIVEWAY PICK UP: +$5
ARRIVAL MEET & GREET: +$20
HOURLY DISPOSAL RATE:
E Class $50/HR
S Class $90/HR
10 HOUR DISPOSAL PACKAGE:
E Class $450
S Class $850
* Price quote above include all Airport Tax, ERP and Carpark charges.
Complimentary Waiting time of 15 Minutes for 1-Way Transfers from the time of the booking, after which a surcharge of $10 per 15 Minutes block is applicable.
Waiting time of 45 Minutes for Arrival Transfers from the time the flight lands, after which a surcharge of $15 per 15 Minutes block is applicable.
Minimum of 2 Hours is required for Hourly Charter Bookings.
Midnight Surcharge of $10 will be applicable from 23:30 – 07:00hrs.
Additional stop (along the way) will be chargeable at $10-$15 respectively.
A 10% service charge is applicable for all credit card transaction.
An additional $10-$20 Surcharge apply for Transfers to & fro Tuas and Jurong Island.
An additional $5 applicable on outskirt area eg.Jurong West,Sembawang,CCK etc(only on super peak period for departure)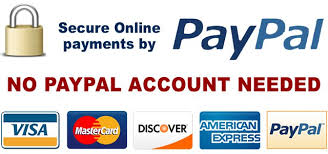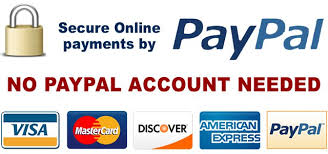 Booking a limousine in Singapore is a pleasant way to get a comfortable visit. Everything you look for in a limousine transporter is found in Singapore. You're sure that getting a staggering limo supplier like us is an amazing choice.
For people who like utilizing air transport, our limousine services are accessible. Our limousine will pick you up on the airplane terminal and drop you to your exact destination.
We have customers from center East, Asia wide, Europe and Singapore for business meetings and visits. We ensure that we provide our customers with limousine services according to their needs and satisfaction.
Booking is just few clicks away and it is for free. You may reach us via call or sms using this number +65 82 338628 anytime of the day because we have accommodating and friendly operators who are always ready to serve you.
You may also contact us through our maxi Cab Hotline and online Booking portal.
When you book with us, we commit to serve you with PUNCTUALITY, HONESTY, and PROFESSIONALISM