Workers Transport
Maxicabtaxiinsingapore has turned into a famous name in transportation services inside Singapore. We are an advanced and vision-driven transport service provider. We offer a wide scope of workers transport services to fulfill the needs of our clients.
Today we regulate an armada of transport vehicles that ranges from Minibus and Coach Busses to provide services to our clients from the industrial businesses. Look no further, if you require transport service for large group of workers as we offer 40 seater transports or more that can drop your specialists to their worksites.Read More..
7 SEATER TRANSFER/DEPARTURE: $55
9 SEATER TRANSFER/DEPARTURE: $60
13 SEATER TRANSFER/DEPARTURE: $65
ARRIVAL DRIVEWAY PICK UP: +$10
ARRIVAL MEET & GREET: +$20
HOURLY DISPOSAL RATE: $55/HR
10 HOURS DISPOSAL PACKAGE: $500
* Price quote above include all Airport Tax, ERP and Carpark charges.
Complimentary Waiting time of 15 Minutes for 1-Way Transfers from the time of the booking, after which a surcharge of $10 per 15 Minutes block is applicable.
Waiting time of 45 Minutes for Arrival Transfers from the time the flight lands, after which a surcharge of $10 per 15 Minutes block is applicable.
Minimum of 2 Hours is required for Hourly Charter Bookings.
Midnight Surcharge of $10 will be applicable from 23:30 – 07:00hrs.
Additional stop (along the way) will be chargeable at $10-$15 respectively.
A 10% service charge is applicable for all credit card transaction.
An additional $10-$20 Surcharge apply for Transfers to & fro Tuas and Jurong Island.
An additional $5 applicable on outskirt area eg.Jurong West,Sembawang,CCK etc(only on super peak period for departure)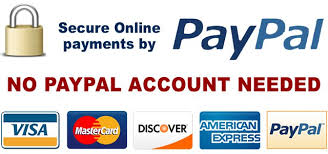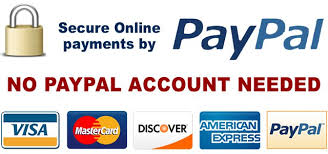 Maxicabtaxiinsingapore is fit for supporting our all customers that are undertaking private, business, institutional, structural designing, establishment and infrastructural ventures. We have practical experience in getting laborers from their residence to work site. Our 23 seater minibus has the ability to transport 20 or more laborers and has better portability. Contract our vehicles today to meet your transportation needs!
In case you have 10 laborers or less, our 13 seater minibus has the correct ability to transport your specialists. This minibus is increasingly adaptable and is often connected with to transport move specialists and also transporting them to their terminals.
Booking is just few clicks away and it is for free. You may reach us via call or sms using this number +65 82 338628 anytime of the day because we have accommodating and friendly operators who are always ready to serve you.
You may also contact us through our maxi Cab Hotline and that we can send you a maxi Cab in twenty minutes otherwise you may additionally can make an advance booking via our maxi Cab online Booking portal.
When you book with us, we commit to serve you with PUNCTUALITY, HONESTY, and PROFESSIONALISM.