The Night Safari is the world's first nocturnal zoo and is one of the most popular tourist attractions in Singapore.
The concept of a nocturnal park in Singapore was suggested in the 1980s by the former executive chairman of the Singapore Zoo, Dr Ong Swee Law. Constructed at a cost of S$63 million, the Night Safari was officially opened on 26 May 1994 and occupies 35 hectares (86 acres) of secondary rainforest adjacent to the Singapore Zoo and Upper Seletar Reservoir.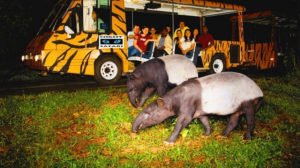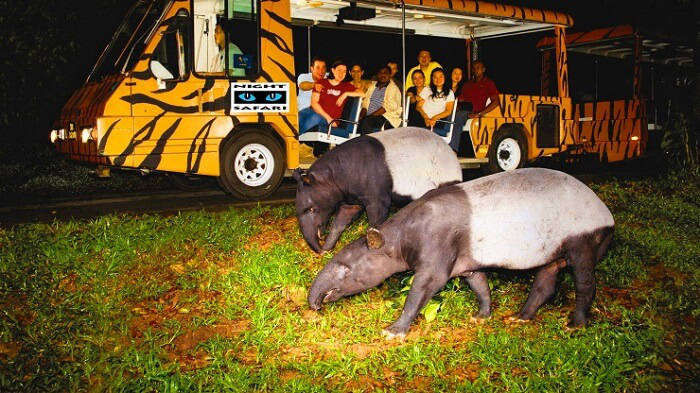 Hop on to a tram and embark on a journey through the world's first wildlife night park that takes you from the Himalayan foothills to wild equatorial Africa. This is your chance to come up close with lions, tigers, tapirs and more! You are sure to be in for an experience of a lifetime as you take this 40-minute journey around the park and see over 1,000 animals in eight geographical areas.
Opening Closing Time Daily 7:30 pm-12 am, Last admission at 11 pm
Entrance Fee Adult-$32, Child- $21 (3-12 years old)
Address 80 Mandai Lake Road, 729826
Nowadays travel overseas for a brief vacation even throughout the weekends has become a norm in Singapore. Friends and extended families travel to multiple locations. The good news is that we have a tendency to do offer visits at numerous locations with our Xl Maxicab/Combi Service. Look no more, get the phone and book a maxi cab now. Booking is just few clicks away and it is for free. You may reach us via call or sms using this number +65 82 338628 anytime of the day because we have accommodating and friendly operators who are always ready to serve you.
You may also contact us through our maxi cab Hotline and online Booking portal.
When you book with us, we commit to serve you with PUNCTUALITY, HONESTY, and PROFESSIONALISM.