Duck tours are tours that take place on purpose-built amphibious tour buses or military surplus DUKWs and LARC-Vs. Duck tours are primarily offered as tourist attractions in harbor, river and lake cities.
The first "duck tour" company was started in 1946 by Mel Flath and Bob Unger in Wisconsin Dells, Wisconsin. Flath's company has changed ownership since, but it is still in operation under the name Original Wisconsin Ducks. His family continues to operate a duck company called the Dells Army Ducks in the Wisconsin Dells Area.
"The Duck tour was great. You start on land and then go into the water and then back on land all in the one vehicle. It is a guided tour around some of Singapore's most popular sights.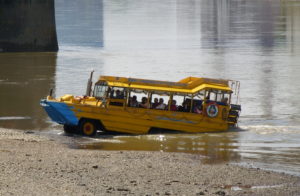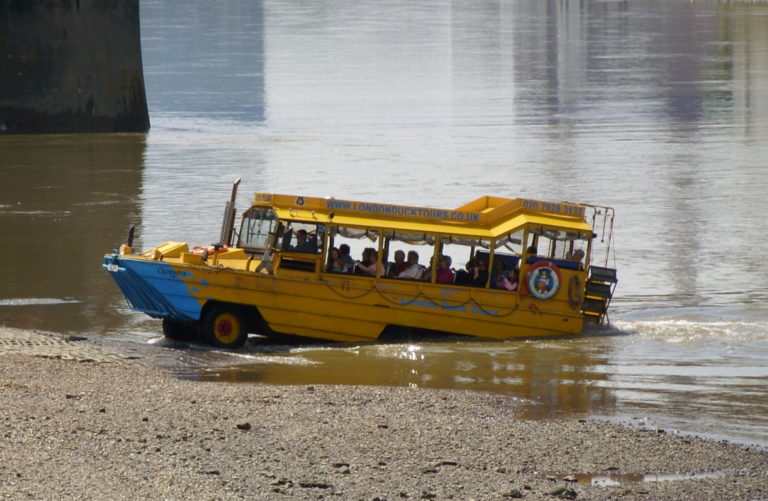 Another great way to learn about the city, a favourite among locals and visitors alike is the Duck Tour. Embark on a land and sea adventure on a remodelled World War II war craft that brings you up close with Singapore's famous skyline, historical landmarks and the gorgeous bay area. To make your tour all the more entertaining and informative there are Ducktainers to make you laugh along the way.
Opening Closing Time10 am-6 pm (Daily)
Entrance FeeAdult- $33 <br /> Child (3-12 years old)- $23 <br /> Toddler (2 years and below)- $2
Address Suntec  BIG BUS & DUCK Tourist Hub Safari Gate 3 Temasek Boulevard #01-330 Suntec Shopping Mall,
Nowadays travel overseas for a brief vacation even throughout the weekends has become a norm in Singapore. Friends and extended families travel to multiple locations. The good news is that we have a tendency to do offer visits at numerous locations with our Xl Maxicab/Combi Service. Look no more, get the phone and book a maxi cab now. Booking is just few clicks away and it is for free. You may reach us via call or sms using this number +65 82 338628 anytime of the day because we have accommodating and friendly operators who are always ready to serve you.
You may also contact us through our maxi cab Hotline and online Booking portal.
When you book with us, we commit to serve you with PUNCTUALITY, HONESTY, and PROFESSIONALISM.