Maxi Cab Taxi in Singapore
MaxicabtaxiinSingapore is an arrangement between a Maxicab driver and a passenger for the Maxicab driver to transport the passenger in a Maxicab on a journey determined by that passenger.
Contents
⦁ 1-What is a Maxicab?
⦁ 2-Top 5 Maxi Cab Booking in Singapore
⦁ 3-Maxicabtaxiinsingapore commonly ask questions It's Benefits & Price Guide
⦁ 3 How much does it cost for a maxi cab Singapore?
⦁ 4 How many passengers can maxi cab to airport fit?
⦁ 4.1 Maxi cab Seating Capacity
⦁ 4.2 How many luggage can a comfort maxi cab fit?
⦁ 5 What type of maxi cab service available?
⦁ 6 How to book a maxi cab?
⦁ 6.1 Maxi Cab Booking Hotline –+65 8233 8628
What is a Maxicab?
A maxicabtaxiinsingapore able to accommodate more than 7 passengers, whereas a cab is a taxi which is manufactured to accommodate not more than four passengers.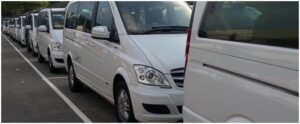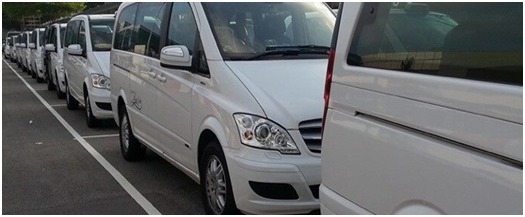 Maxi Cab Luggage Space
Maxi Cab Seating Capacity
Maxi Cab Bike Transfer
Maxi Cab Singapore Airport
Maxi cab is also known as a large taxi, big taxi, taxi van, limo cab in Singapore which can take more than four passengers with more than three big luggage. Commonly called a 7 seater comfort maxi cab or maxicabtaxiinsingapore. The maxicabtaxiinsingapore to airport transfer service is ideal for departure to Singapore Changi Airport (SIN) on a flat rate of $60.
One of the biggest and most elegant limousine taxicabs in Singapore is the 7 seater Maxicabtaxiinsingapore. This limo taxi gives you a smooth and comfortable trip to your destination. A top choice for you who expects just the most effective! Best for events, sightseeing, weddings limo, site visits and many more.
Top 5 Maxi Cab Booking in Singapore
⦁ Maxicabtaxiinsingapore
Maxicabtaxiinsingapore are one of the highest rated online highest travel solutions, providing airport transfer in Singapore and taxi booking in Singapore. With over years of experience, they have become a well-respected comfort taxi cum maxi cab service with a reliable, affordable, and top-notch service.
Multiple options to choose from
Book Maxicabtaxiinsingapore is your one-stop solution for Limousine Service, Big Cab/Big Taxi Singapore Service, Maxi Cab Service as well as minibus rental in Singapore. They have an ally of vehicles ranging from 6 seaters, maxi cab 13 seater to 16 seaters with the most famous one being 7 seater maxi cab.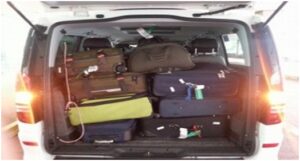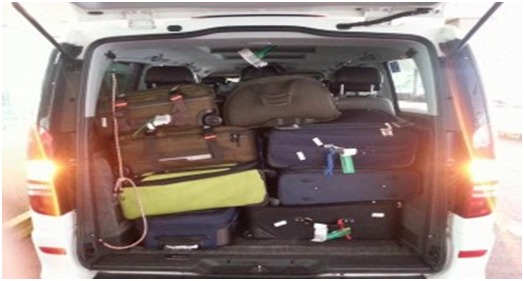 Available, whenever you need it
The best thing, they are available 24 hours, and you can drop a message to real-time online booking chat assistant or call the Maxicabtaxiinsingapore hotline to make an immediate inquiry for an Advance Maxicabtaxiinsingapore.
Most rewarding maxi cab in town
Maxicabtaxiinsingapore charges are economical and remain the same despite weekends or public holidays with attractive offers during festivals, thus making us one of the Cheapest Maxicabtaxiinsingapore services in town. We also accept different modes of payments, which includes all Major Credit Cards/Debit Cards and PayPal.
Happy customers with years of trust

Maxicabtaxiinsingapore has been rendering Maxicabtaxiinsingapore Services to many family and corporate clients over the years with satisfaction.
Really Affordable

Minibus Services is one of our most popular choices because of our competitive pricing and outstanding service. Don't believe us? See our Rates and Services on website i.e. https://maxicabtaxiinsingapore.com/.
Safety first
Maxicabtaxiinsingapore takes the safety of our passengers as our priority. Our Maxicab & Minibus Staff and Chauffeurs do not compromise on road safety and services.
Maxicabtaxiinsingapore commonly ask questions It's Benefits & Price Guide
MPV taxi or 7 seater maxicabtaxiinsingapore booking in Singapore is what you need when you are travelling with more than four people and lots of luggage. Just $60 flat rate for point to point transfer regardless of distance travel. Pre-booking recommended as you have a slim chance to hail them on the streets or taxi stands.
How much does it cost for a maxi cab Singapore?

With the fixed maxicabtaxiinsingapore price of $60 for a one-way transfer, you don't need to worry about the distance you travel. maxicabtaxiinsingapore charges an additional $15 midnight surcharge, when you travel during 11:00 PM till 6:30 AM or $20 additional for one additional pick up along the way applies to all maxi cab Singapore services.
Enjoy a wallet-friendly vacation with cheapest maxicabtaxiinsingapore hourly, daily and one-way transfer booking options at a flat rate with maxicabtaxiinsingapore private transportation services. Find out more on large taxi services in Singapore rates here. maxicabtaxiinsingapore price metered vs flat rate explained.
How many passengers can maxi cab to airport fit?
One seven-seater maxi cab Singapore can take up to 7 adults passengers with up to 8 luggage. A great option for business and personal use. Opt for a maxicabtaxiinsingapore to airport transfer when you need to travel with more than 4 adults passengers with plenty of luggage to the Changi airport for your upcoming holiday.
If you have a larger group and looking for a maxicabtaxiinsingapore airport transfer service, you can consider an alternative to comfort maxi cab large taxi service in Singapore with minibus rental or minivan taxi service provided by maxicabtaxiinsingapore.
Maxi cab Seating Capacity
7 Adults
6 Adults + 1 Children
5 Adults + 2 Children
How many luggage can a comfort maxi cab fit?
Do you have more than 4 big luggage or bulky items such as a bicycle to transport? Well, with a huge space on a seven-seater comfort maxicabtaxiinsingapore you can now transport your items which can't fit on a regular taxi. You can fit up to 2 bicycles or 8 large luggage.
Space will never be an issue with the large 7 seaters maxicabtaxiinsingapore that you will be provided. Enough space for your group to feel relaxed, comfortable seating capacity and safe throughout the private airport transportation trip.
What type of maxi cab service available?

7 seater maxicabtaxiinsingapore services are one-way transfer, shuttle services, hourly charter, bicycle transfer, bulky items transfer, daily private transport or private airport transfer service. Available for business and personal use. maxicabtaxiinsingapore hire services are suitable when you need to travel in a large group for weddings, family outings, private company functions, events and business visits. Hotline +65 8233 8628.
Enjoy exclusive use of the limousine maxi taxi cab from maxicabtaxiinsingapore, for company or pleasure. It's adequate space match up to 7 passengers including travel luggage for airport transfer service and if that's not enough you should consider a 13 seater minibus. If you are a cyclist, you may need this how-to transport a bicycle in Singapore.
1 Way Transfer > Pick-up and drop off outside (SIN – Changi International Airport). Example: Office to the restaurant, hotel to places of interest, home to the bicycle repair shop.
Airport Transfer > Pick-up from (SIN – Changi International Airport) Includes flight details default pick time will be the flight ETA. Example: Arriving in Singapore, maxi cab from Changi airport to the hotel, the airport to home.
Departure > Final destination to (SIN – Changi International Airport). Example: Hotel to the airport, home to the airport. Maxi cab to Changi airport Singapore.
Hourly Charter > An open destination within Singapore.
How to book a maxi cab?
Maxicabtaxiinsingapore (big cab) booking has never been this convenient! MaxicabtaxiinSingapore booking Singapore Online & email booking via [email protected] is available 24 x 7 is the best option at the convenient of your home. If you prefer to speak with customer service you can call dial hotline number +65 8233 8628. Whatsapp & SMS booking available at +65 8233 8628.
Advanced maxicabtaxiinsingapore bookings are accepted and we will never charge you with any advanced booking or reservation fees.
MaxicabtaxiinSingapore Booking Hotline –+65 8233 8628

Aside from online booking, you can simply place a call to maxicabtaxiinsingapore hotline booking number. This is a way by which you can converse with our customer service, giving you the opportunity to ask questions. Talking to customer service also allows you to come up with quick and instant answers, making it possible for you to decide quickly and effectively along the way.
Call us to book a maxicabtaxiinsingapore or if you need more information about the maxi van taxi service. Our friendly operator will assist you from:
Monday to Sunday 0800 till 2200
Saturday & Sunday 0900 till 2000
24 x 7 support for confirmed bookings
2- Platinum Limousine Pte. Ltd
Platinum Limousine Pte. Ltd. offers a wide range of 4/7/13 seater maxi cab limousine booking to suit your needs. We offer luxury sedans or Mpv that can seat up to 7 passengers like the Alphard /Vellfire or the Mercedes Viano.The 9 to 13 seater is the hiace minivan or minibus or the premium VIP executive maxicab. We also accept booking for Wheelchair and Bulky item transfer. Our maxi cab singapore vehicle is impeccably maintained to ensure that they are mechanically sound and that every amenity works as expected in order to provide you with the utmost in quality, luxury and comfort.
3-Singapore Maxi cab Services
SGMAXI® is a registered trademark owned by Sgmaxi Pte Ltd. We have established this business to make every commuters life easier and convenient. We offer reliable maxi cab service with good rates, minibus, limousine & bus transport services at an affordable price which are bound and solidified by our dedication to our craft, our passion towards what we do and our concern for our valued clients – our friends – you!
Limousine services that are sure to give you the best VIP transport experience for you and your guest. We have various car models like Toyota Alphard for up to 6 passengers & Mercedes E-Class for up to 4 passengers. Price starts from $60. Also available 4 seater economical sedan from$38.
Bus Charter Services to different overseas and local clients for a range of services including but not limited to exploring Singapore, safe transfer to and from the airport, bulky cargo or luggage transfer, daily transport service for employees. From a 7 to 13 seater / 23 seater to 40 seater coach available for charter.
4-Maxi cab Singapore
Maxi cab known too many also as maxi taxi is a vehicle that can carry 7 passengers comfortably together with a large room for luggage. These are a very popular vehicle in Singapore because of their size, reasonable pricing and comfort level. These vehicles can accommodate various services such as wheelchair transport maxi cab where we use a wheelchair ramp to mount a passenger who uses a wheelchair. Our limousine singapore also cater to airport transfers such as airport arrivals and departures. The good news is that our maxi cab services come with no hidden costing and we have a fixed price. Book a maxi cab to suit your needs with a safe, honest, reliable and experienced service we offer.
Our large fleet of maxi cabs and minibusses range from 6 seater maxi taxis, 7 seater maxi cabs, 9 seater maxi cabs, and 13 seater minibusses. We cater to special events such as weddings, birthdays and corporate gatherings. We tailor all your transportation needs as per your requirement. As a one-stop for all your transportation needs, we offer services such as singapore airport transfer, maxi cab airport transfer, maxi cab wheelchair friendly cab services, minibus Malaysia transfer, minibus shuttle services and many more.
Singapore maxi cab booking and Singapore minibus Booking is 24/7. Maxi cab booking or book a minibus anytime with us via our Singapore maxi cab booking online portal. www.singaporemaxicabs.com is your trusted and reliable transport partner with a wide fleet of vehicles ranging from cabs for 6-13 people at one go.
Our 7 seater maxi cab Singapore, 9 Seater maxi taxi Singapore as well as our 13 seater minibus Singapore services arrive at your preferred location in 5 to 20 minutes once your maxi cab booking or minibus booking were made.
We guarantee this to you because our maxi cabs and minibusses are always on the moving island wide. Be it a maxi cab to the Changi airport, transfer from airport to hotel, a maxi cab at your hotel or a wheelchair maxi cab for a hospital appointment. We do it all. Book a maxi cab online or book a maxi cab via our cheapest maxi cab in singapore hotline. Maxi cab, minibus booking, singapore hotel transfers is a breeze with singaporemaxicabs.com your hassle-free maxi cab and minibus booking partner.
5- SingaporeMaxiCab 
Singapore Maxi Cab Booking have become some of the latest, most preferred means of private transport in Singapore. The cabs come in various sizes accommodating different numbers of people. For instance, there are cabs that can accommodate 13 people, 9 people, and 7 people. If you are planning a trip to Singapore, or if you are already here, and you are interested in exploring Singapore, we highly recommend that you book a maxi cab so that you can enjoy your ride and visit all the historic sites. It is the best choice for family because it usually has the right capacity.
There are times when public transport facilities are not enough, and you need a private car for on-demand and private transportation. With chauffeured services, you can find great cars that can fit your occasion, and have professionals who are experts in the field of commercial driving. Know why you can rely on Maxi Cab Singapore agencies for point to point transfers, and find out how they can prove to be assistive for you.
Maxi Cab, Maxi Taxi or Big Taxi Singapore is known for it's large luggage space for your bulky items and even bicycles. Our Maxi Cab can comfortably carry up to 7 passengers with 6 medium luggage. Space will never be an issue in our vehicle making it comfortable for the passengers. Travelling more than 7 passengers? Don't worry, we have 9 Seater, Maxi Cab 13 Seater and VIP Minibus!