Reflections at Bukit Chandu is a World War II interpretive centre developed and managed by the National Archives of Singapore, located on Bukit Chandu (Malay for "Opium Hill") off Pasir Panjang Road in Singapore.
The centre was officially opened by Singapore's Deputy Prime Minister Tony Tan on 15 February 2002. This date also marks the 60th anniversary of the fall of Singapore in 1942.
Bukit Chandu was one of the sites of the Battle of Pasir Panjang in February 1942 before the British surrendered Singapore to the Japanese on 15 February. The battle took place just two days before the surrender. The battle saw soldiers from the Malay Regiment led by British and Malay officers defending western Singapore, being forced to retreat onto the hill. For 48 hours, the Malay Regiment C Company and remnants from the 1st and 2nd Battalions engaged in one of the fiercest battles fought in Singapore. They were greatly outnumbered, and when they ran out of ammunition, they resorted to hand-to-hand combat to defend this hill. Many soldiers died on the hill. Those who survived were captured and massacred by the Japanese including 7th platoon, C Company, and 1st Battalion commander Lieutenant Adnan bin Saidi.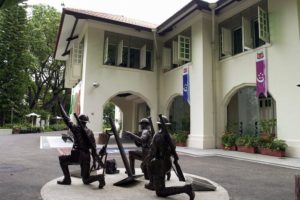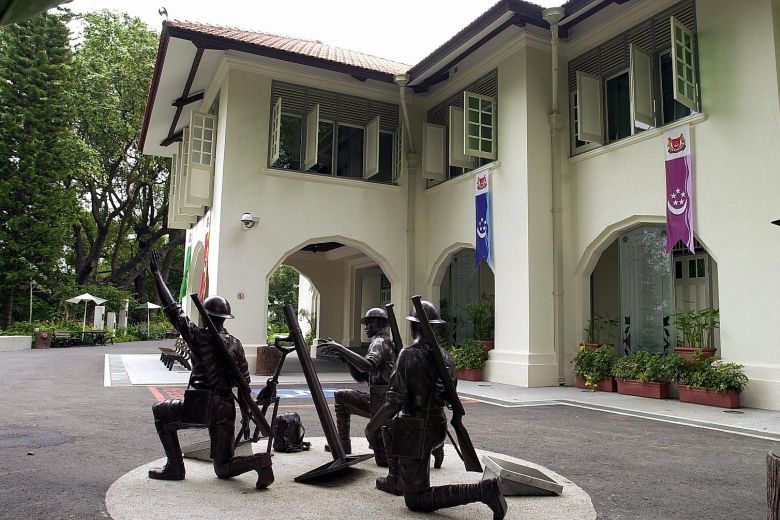 Located at Bukit Chandu, Reflections at Bukit Chandu is an ode to the last stand or the last battle fought by the Singapore army against the invading forces of Japan. The Battle of Pasir Panjang saw 1,400 brave soldiers from the Malay regiment heroically defend Singapore against the 13,000-strong Japanese army. Reflections at Bukit Chandu is a World War II interpretative centre that gives interested visitors an insight as well as an opportunity to reflect upon Singapore's heritage of heroism. The artifacts, exhibits and multimedia presentations at the museum tell the story of Singapore's war experience and how Singapore has followed the path of progress since the end of the war.
Opening Closing Time Tuesday to Sunday – 9 am to 5:30 pm | Closed on Mondays
Entrance Fee Adult – $ 2 | Adult (55 to 59 years old) – $ 1 | Senior Citizens – $ 0.50
Address 31 Pepys Rd, Singapore 118458
Nowadays travel overseas for a brief vacation even throughout the weekends has become a norm in Singapore. Friends and extended families travel to multiple locations. The good news is that we have a tendency to do offer visits at numerous locations with our Xl Maxicab/Combi Service. Look no more, get the phone and book a maxi cab now. Booking is just few clicks away and it is for free. You may reach us via call or sms using this number +65 82 338628 anytime of the day because we have accommodating and friendly operators who are always ready to serve you.
You may also contact us through our maxi cab Hotline and online Booking portal.
When you book with us, we commit to serve you with PUNCTUALITY, HONESTY, and PROFESSIONALISM.