The S'pore Discovery Centre (also Singapore Discovery Centre), is a 'edutainment' and tourist attraction located in Jurong West, Singapore. The centre includes exhibits which display the history of Singapore as well as an insight on the future.
In its first phase it developed in a story telling interactive experience showing Singapore's recent history – living under the flags of Britain, Japan, Britain, Malaysia before becoming an independent nation. Milestones in that journey were picked out in a theatrical setting.'Singapore Today' showed the vibrant life in late 20th century Singapore. Interactive quizzes allowed visitors to discover facts about Singapore. The visually dramatic 'future' exhibit showed that war and peace are two sides of the same coin.
Other galleries include mini-theaters showing the role of tactics and planning in everyday life and showcased the Singapore Armed Forces. Indoor exhibits include 'So Singapore Theatre, Gateway, Portals, Build it, Crisis Simulation Theatre, Harmony Circle etc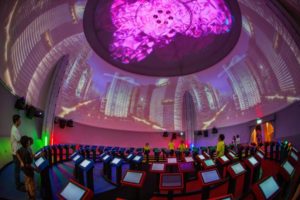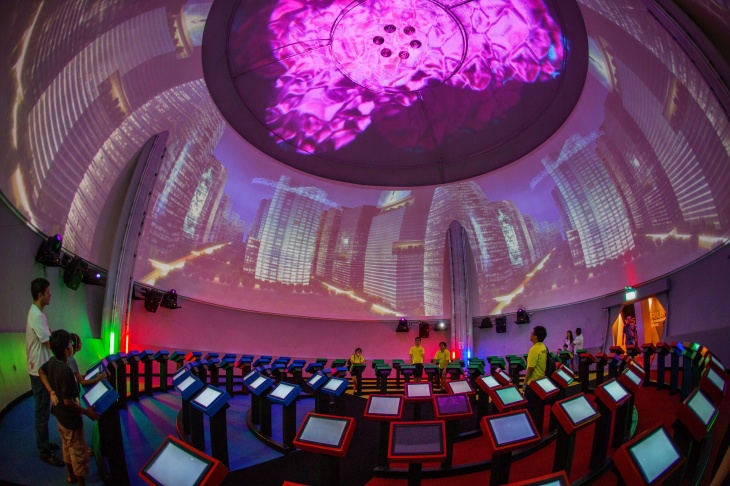 Not quite an art gallery or a museum, the Singapore Discovery Centre is a unique attraction that is part science centre too. The Singapore Discovery Centre shares the story of Singapore's rise and the unique 'Singapore Experience' in an interactive and interesting way. The centre boasts of an XD Theatre the features a 4D simulation rides. The iWERKS Theatre boasts of a five storey high movie screen. Don't forget to enjoy the thrill of firing paintballs at the Crossfire Paintball arena. Adding to the thrill is the virtual shooting gallery and the crisis simulation theatre. The Gateway exhibition at the Singapore Discovery Centre presents Singapore's history in a music video. The On Location Reporter gives you the opportunity to experience the thrill of broadcast journalism.
 Opening Closing Time Tuesday to Sunday – 9 am to 6 pm | Closed on Mondays
 Entrance Fee Adult $10 | Child $6 | Family Package (2 adults & 2 children) $28
Address 510 Upper Jurong Rd, Singapore 638365
Nowadays travel overseas for a brief vacation even throughout the weekends has become a norm in Singapore. Friends and extended families travel to multiple locations. The good news is that we have a tendency to do offer visits at numerous locations with our Xl Maxicab/Combi Service. Look no more, get the phone and book a maxi cab now. Booking is just few clicks away and it is for free. You may reach us via call or sms using this number +65 82 338628 anytime of the day because we have accommodating and friendly operators who are always ready to serve you.
You may also contact us through our maxi cab Hotline and online Booking portal.
When you book with us, we commit to serve you with PUNCTUALITY, HONESTY, and PROFESSIONALISM.