Maxicabtaxiinsingapore.com has a wheelchair ramp service for Maxicab/Mini Bus. Don't worry if you need special attention for a particular person, whether they have a motor disability or just need a wheelchair transport. We care about the well-being of our customers, and that's why we think of wheelchair ramps, so we avoid any accident when it comes to mounting or dismounting the bounded person from the transport unit.
We are also pleased to inform you that the Maxicab/Mini Bus you will be using will not only fit all 7 or 9 passengers, but will also have an individual space for the person in a wheelchair to be mounted in the vehicle, using a wheelchair ramp by our competent drivers in a safe and constant manner. This service is available at a very reasonable price, depending on the number of passengers and the vehicle of your choice, you will be given a very economical rate.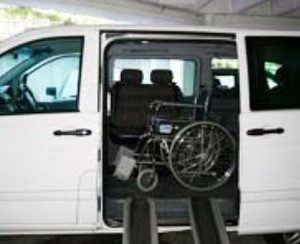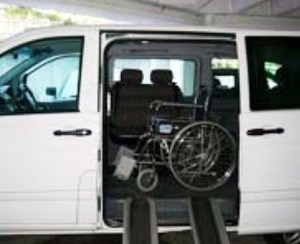 Our Rates

We offer premium wheelchair transport services to ensure that disabled travelers can also travel in comfort and luxury. In making sure that our customers are safe and comfortable when traveling with us, we have got professional chauffeurs. The service has a cost of 65$.
How to book
1) Online Booking

Digitalization made our life easier and comfortable. It creates the great opportunity for everyone.
So as we were discussing on online booking of the cab, it's very easy one as per my concern. Just search the best cab company in Singapore and download their app from Play store.
After installing, fill your check-in details and select services like wheelchair , 7seater, 9 seaters, 13 seaters or anyone and then pay online by using PAYPAL.
Provide during Reservation
• Transfer details (date, time or no. of hours required, pick-up point, destination and address)
• Flight details, if any (note that we will follow the actual flight time in case of any early or delayed flight arrivals)
• Transport type (vehicle type, no. of passengers)
• Guest details (lead passenger's name, mobile no. with calling code)
• Special remarks
Booking can be confirmed with a credit or debit card payment during reservation.
Why choose us?
We are one of the most experienced transportation agencies in Singapore, and we have the necessary tools to deal with any mishap or problem that may arise during the provision of this service. Our advice is unparalleled, as is our customer service, for which  Maxicabtaxiinsingapore.com has been internationally recognized.
Our services are adapted to the needs of each user, with our availability and planning, we seek to improve day by day, improving our capabilities and long-term work. Technology is a factor that influences all our platforms in the same way, where we keep in regular contact with our users.
We are on many platforms today, so you can book any type of ride through our online booking portal quickly and easily. You can follow us on Facebook and download our official application from Google Play and App Store to manage your services and have a direct consultation with us. Also, you can call us at our number: +6582338628.