The Asian Civilisations Museum (ACM) is an institution which forms a part of the four museums in Singapore, the other three being the Peranakan Museum at Old Tao Nan School, the National Museum of Singapore and the Singapore Art Museum.
It is one of the pioneering museums in the region to specialise in pan-Asian cultures and civilisations. The museum specialises in the material history of China, Southeast Asia, South Asia and West Asia, from which the diverse ethnic groups of Singapore trace their ancestry.
The ACM is the only museum in the region devoted to exploring the artistic heritage of Asia, especially the ancestral cultures of Singaporeans. Founded in 1993, and in its present building by the Singapore River since 2003, the ACM launched two new wings with new galleries in late 2015.
The ACM shines the spotlight on the historical connections between the cultures of Asia, and between Asia and the world. At the ground floor, you'll find the Trade and the Exchange of Ideas gallery, which is home to artefacts and artworks that tell stories of Singapore's history as an emporium for global trade.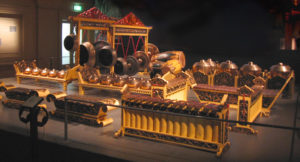 In the ACM's riverfront wing, resides the Khoo Teck Puat gallery, where visitors can find the famous Tang Shipwreck collection, a virtual time capsule of treasures from 9th-century China hidden from the world till its discovery in 1998.
Asia Civilisations Museum is devoted to promoting and preserving the art and culture of pan Asian countries. It focusses on the history of China, Southeast Asia, South Asia and West Asia. The museum also traces the roots of modern Singapore culture. Through ten exhilarating galleries the museum depicts 5000 years of history, culture, art and traditions of Asia. The galleries consist of art work, historic relics, multimedia displays and interactive zones for both adults and children.
Opening Closing Time Saturday to Thursday – 10 am to 7 pm | Fridays – 10 am to 9 pm
Entrance Fee Adults – $8 (Saturday to Thursday) | Adults – $4 (Fridays)
Address 1 Empress Pl, Singapore 179555
Nowadays travel overseas for a brief vacation even throughout the weekends has become a norm in Singapore. Friends and extended families travel to multiple locations. The good news is that we have a tendency to do offer visits at numerous locations with our Xl Maxicab/Combi Service. Look no more, get the phone and book a maxi cab now. Booking is just few clicks away and it is for free. You may reach us via call or sms using this number +65 82 338628 anytime of the day because we have accommodating and friendly operators who are always ready to serve you.
You may also contact us through our maxi cab Hotline and online Booking portal.
When you book with us, we commit to serve you with PUNCTUALITY, HONESTY, and PROFESSIONALISM.