Maxicab offer you our new chartered service to Johor Malaysia. Whether you are thinking of going to Malaysia for tourism, business or just for fun, the Maxicabtaxiinsingapore.com team offers you quality carrying, with the best high class services, technological and comfort equipment. We are the most renowned transportation services company in all of Singapore, contact us and make your sightseeing trip an unforgettable experience. We have a professional team that will take care of your needs and higher demands.
About Malaysia
Welcome to Malaysia. Malaysia offers hot, humid jungles teeming with wildlife, beautiful beaches, idyllic islands, culinary delights and multi-ethnic culture.
Sections of forest that are among the oldest ecosystems on the planet, protected in national parks and conservation projects, are conserved here. The icing on the cake is seeing animals in their natural habitat. The most common sightings are clouds of colorful insects and birds, although, hopefully, a tapir or an orangutan may appear.
In Malaysia's capital Kuala Lumpur, Malaysian Kampung (village) life mixes with 21st century Petronas Towers glitz, and shoppers move between street markets and air-conditioned shopping malls.
To enjoy Southeast Asia in a microcosm, nothing better than this trio of fascinating countries. Whether you're exploring the magnificent colonial city of George Town or discovering the innermost corners of Sarawak in a canoe, you'll have a great adventure in the company of a charming people.
Why choose us?
As one of the most experienced transport agencies in Singapore, we have the necessary tools to deal with any setbacks or problems that may arise during the provision of this service. Our advice is unparalleled, as is our customer service, for which Maxi cab Singapore has been internationally recognized.
Our services are adapted to the needs of each user, with our availability and planning, we seek to improve day by day, improving our capabilities and long-term work. Technology and comfort is a factor that influences all our platforms in the same way, where we maintain regular contact with our users.
Our cars offer many of the amenities not found in any other service in the region. And not only that, all our models are top of the range, with the best automated systems for your wedding, escort, executive meetings, walks or any kind of need, the functionality, quality and style of our cars make the difference in our market. We are leaders in executive and comfort transport in the market.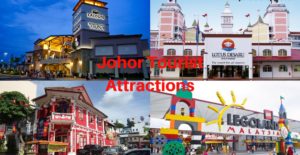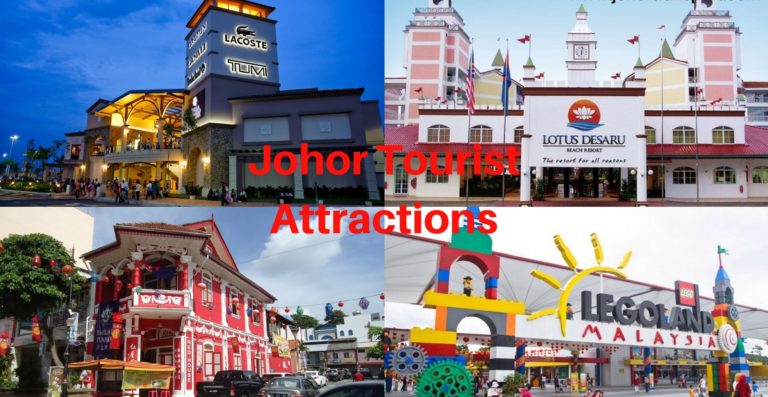 Door to door transport service
Maxicab has the best door-to-door transport service. If you need a reliable and professional company, Maxicabtaxiinsingapore.com should be your first choice. We can pick up your staff and luggage from anywhere in Singapore and drop them off at their desired destination, with our range of quality executive vehicles you will enjoy a smooth and quality trip.
Contact our agency to plan and book transport to JB for the number of people and type of service you require. We are the most competitive company in the market, we have a reservation mode for long term transport.
A Transfer is a door-to-door transport service: The Maxicab Singapore driver meets you at the airport (as close to the arrival area as possible) and transfers you to the hotel reception or to the indicated address, assists you with your luggage and takes you to your indicated destination as soon as possible.
It is possible to select in advance a cheap taxi to the city center or airport, a comfortable transfer for the family with child, a minibus for a group of tourists or a luxury transfer. The price of transfer in Tours is fixed at the time of advance booking and does not increase in any case, neither when the driver waits for a passenger, nor when it is necessary to pass through a café, nor by traffic.
Transport services for tourist attractions
We offers door-to-door transport services Singapore to Johor to the most representative tourist sites near Malaysia
Johor Premium Outlet: is a l shopping Centre located in the Iskandar area of the Kulaijaya district. It includes the best luxury and top quality shops and the first of their kind in the Southeast Asian region. The mall itself is an important step in boosting tourism in Malaysia. In addition to being a large commercial complex, the Johor Premium Outlet is a place that attracts tourists and travelers all year round.
LEGOLAND: Malaysia Resort brings together a LEGOLAND theme park, a water park and a hotel in a single Lego-themed location. It's the ideal destination for family vacations with over 70 rides, slides, shows and attractions offering adventure, education and fun for action-packed day trips or short vacation destinations. LEGOLAND Malaysia Resort is specially designed for families with children from 2 to 12 years old. It is the first of its kind in Asia and the largest in the world. Maxicab offers you an excellent transport service to LEGOLAND
Hello Kitty Town: You may travel the world often, but your friends have their own permanent home right here in Malaysia, where the company is always welcome! So stop by Sanrio Hello Kitty Town to explore her home, see her live on stage, have fun and get together with your friends and family for a fun and exciting experience.
Private Transport from Singapore, Changi Airport
Maxicabtaxiinsingapore.com has the most specialized equipment for private and quality passage services. The starting point is Changi airport and we make reservations for transport services to the following cities:
Johor Bahru : It is the capital of the State of Johor and the second most populous city in Malaysia. Perfectly connected by road to nearby Singapore, JohorBahru is an important Centre of the city.
Penang: The arrival of the English on this island, at the end of the 18th century, contributed to making its port one of the most important in the country. However, its current economic activity is based on tourism, which comes to Penang seduced by its beaches and natural parks, which are home to an important biodiversity. industrial, commercial and tourism.
Malacca: Located in the south of the Malaysian peninsula, this is the third smallest state in the country. Without a doubt, its main attraction lies in its capital, Malacca, whose historic Centre was declared a World Heritage Site by UNESCO in 2008.
Kuala Lumpur : Since 1880 it has been the capital city of the country, and is located in mainland Malaysia, at the confluence of the Gombak and Kelang rivers (not in vain, its name literally means "confluence of mud"). The city offers the visitor a curious mix of architectural styles, ranging from very modern buildings to buildings with Arabic reminiscences, through Chinese establishments and Malay huts, has impressive tourist sites of all kinds, no doubt a city you cannot miss.
Cameron Highland : Mountain and jungle nature lovers will enjoy this area, where towns like Brinchang, Ringlet or Tanah Rata stand out. All of them have an important hotel infrastructure and services.
Ipoh : Located on the banks of the Kinta River and surrounded by hills (except for the south), it is the capital of the State of Perak, the third largest city in the country and the main mining and energy Centre of Malaysia. This town owes its name to a native tree whose poisonous resin was used by the aborigines for hunting. In its surroundings, next to the river, there are spectacular natural caves that are used as temples by the population of Chinese origin.
Do not hesitate to contact us if you are planning to visit other locations, we provide carriage services to many other cities in Malaysia such as: Senai Pulai, Spring, Mersing, Tioman, Pulai, Spring, Langkawi, Perhentian, Genting, etc.
We are on many platforms today, so you can book any type of ride through our online booking portal quickly and easily. You can follow us on Facebook and download our official application from Google Play and App Store to manage your services and have a direct consultation with us. Also, you can call us at our number: +6582338628.