Sri Thendayuthapani Temple also known as Chettiars' Temple is one of the oldest temple in Singapore and was built in the year 1859 A.D. by Nattukkottai Chettiars. Chettiars' Temple Society, the management body of Sri Thendayuthapani Temple also administers another temple Sri Layan Sithi Vinayagar Temple located in the center of China Town at 73, Keong Saik Road.
Sri Thendayuthapani temple listed in Singapore Tourism Board, as a tourist attraction, has a picturesque location and magnificent vicinity. It sprawls over a spacious area and is airy and bright. The main deity of this temple is Lord Sri Thendayuthapani also called Murugan. Lord Thendayuthapani has other names such as Balasubrahmanyan, Shanmukhan, Swaminathan, Vallimanalan, Palaniandavar, Arumugan, Saravanan, Sevar Kodiyon, etc.
At the entrance of the main sanctum, Lord Jambu Vinayagar has been erected on the right and Idumban on the left. In 1878, two separate sanctums were built for Lord Sundareswarar and Meenakshi Amman (incarnation of Lord Sivan and Goddess Sakthi).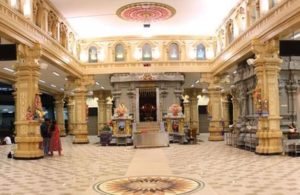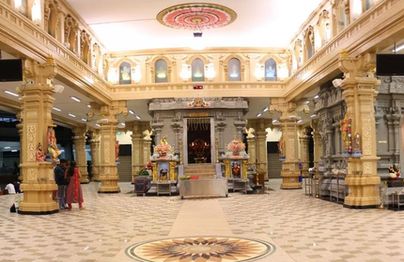 The Temple has a beautifully decorated "Alangara Mandapam" which is used on auspicious days to place the procession deity. Poojas are performed by Pandarams for deities in Sri Thendayuthapani Sanctum and by Sivacharyas (Brahmins) for deities in other sanctums.
Better known as the Chettiar Hindu Temple, it's one of the Singapore Hindu community's most important monuments. The most striking feature of temple is its roof, with 48 engraved glass panels to catch the rising and setting sun.
Opening Closing Time Daily 8 am-noon, 5:30 pm-8:30 pm
Entrance Fee Free Entry
Address 15 Tank Rd, Singapore 238065
Nowadays travel overseas for a brief vacation even throughout the weekends has become a norm in Singapore. Friends and extended families travel to multiple locations. The good news is that we have a tendency to do offer visits at numerous locations with our Xl Maxicab/Combi Service. Look no more, get the phone and book a maxi cab now. Booking is just few clicks away and it is for free. You may reach us via call or sms using this number +65 82 338628 anytime of the day because we have accommodating and friendly operators who are always ready to serve you.
You may also contact us through our maxi cab Hotline and online Booking portal.
When you book with us, we commit to serve you with PUNCTUALITY, HONESTY, and PROFESSIONALISM.