HortPark is a 9-hectare (22-acre) park located in the southwestern part of Singapore. It is billed as the first one-stop gardening lifestyle hub in Asia.Situated in the Southern Ridges, HortPark serves as a park connector that allows visitors to travel around Kent Ridge Park, Telok Blangah Hill Park and Mount Faber Park. This is made possible through the elevated walkways and connecting bridges.HortPark opened in December 2007, but it was not until 10 May 2008 that it was officially launched by Prime Minister Lee Hsien Loong.
HortPark played host to GardenTech 2007 and GardenTech 2009, a biennial gardening carnival that showcases the latest horticulture and landscaping technology tools, products and services. Both local and overseas exhibitors alike participated in the carnival.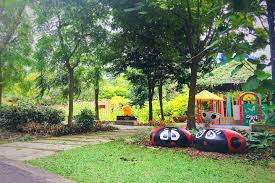 Beautiful, sanguine and educational – The Hort Park is a must visist while holidaying in Singapore. It is the first one-stop gardening hub in Asia that offers gardening related recreational, educational, research and retail activities. Through the means of garden guided tours, talks and workshops, you will learn all about gardening. The park also distributes free plant cuttings every first Saturday.
Opening Closing Time6 am to 10 pm daily
Address 33 Hyderabad Rd, Singapore 119578
Nowadays travel overseas for a brief vacation even throughout the weekends has become a norm in Singapore. Friends and extended families travel to multiple locations. The good news is that we have a tendency to do offer visits at numerous locations with our Xl Maxicab/Combi Service. Look no more, get the phone and book a maxi cab now. Booking is just few clicks away and it is for free. You may reach us via call or sms using this number +65 82 338628 anytime of the day because we have accommodating and friendly operators who are always ready to serve you.
You may also contact us through our maxi cab Hotline and online Booking portal.
When you book with us, we commit to serve you with PUNCTUALITY, HONESTY, and PROFESSIONALISM.