Baba House is Built around 1895, 157 Neil Road is a townhouse located in Singapore's historic district of Tanjong Pagar. Once the ancestral home of a Straits Chinese (Peranakan Chinese) family, the property was acquired by the National University of Singapore (NUS) in 2006 from funds donated by Ms Agnes Tan who made the donation in memory of her father, the late business and community leader Tun Tan Cheng Lock.
Following extensive restoration works, the premises officially opened on 4 September 2008 and was named 'Baba House'. It is a heritage house, curated to display the early 20th century domestic life and culture of the Peranakan Chinese. As a part of NUS, it is also a facility which supports research in cultural encounters and hybridity, urban and social history and architectural conservation. Baba House is a heritage house which exhibits the Straits Chinese material culture in a domestic context, providing the unique experience of visiting a Straits Chinese family home dating back to the early 20th century. It facilitates research and learning about the history, culture and evolution of the Peranakan community, as well as architectural traditions, urban changes and conservation efforts in Singapore. The gallery on the third floor hosts temporary exhibitions encouraging discourses on cultural encounters, hybridity and their contemporary implications in Singapore and beyond. – English Heritage Tours.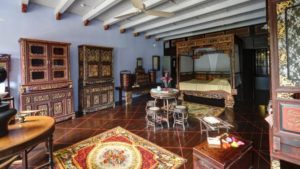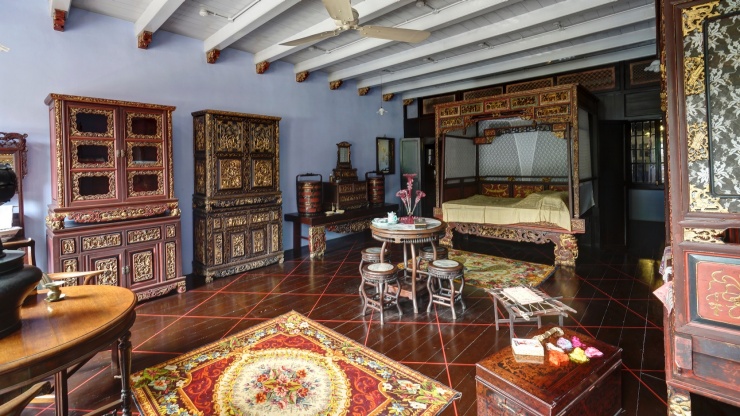 If you are interested in Peranakan history, then Baba House is a place you should definitely spend some time at. The Baba House is a traditional Peranakan pre-war terrace-house that facilitates preservation, propagation, appreciation and research into the Peranakan history, culture, tradition and heritage. The Baba House's interiors are decorated and constructed to imitate the Peranakan homes in the 1920s. The first and second floors of the Baba House showcase the material culture of the Peranakans during the 20th century. The third floor hosts temporary exhibitions.
Opening Closing Time Visits are by appointment only. Visitors are required to sign up in advance for heritage tours which are offered on Mondays 2 pm, Tuesdays 6.30 pm, Thursdays 10 am, and Saturdays 11 am.
Entrance Fee Heritage tour fee applies: $10 (adults) | $8 (55 years and above) | $5 (18 years and below) | $3 (NUS students)
Address 157 Neil Rd, Singapore 088883
Nowadays travel overseas for a brief vacation even throughout the weekends has become a norm in Singapore. Friends and extended families travel to multiple locations. The good news is that we have a tendency to do offer visits at numerous locations with our Xl Maxicab/Combi Service. Look no more, get the phone and book a maxi cab now. Booking is just few clicks away and it is for free. You may reach us via call or sms using this number +65 82 338628 anytime of the day because we have accommodating and friendly operators who are always ready to serve you.
You may also contact us through our maxi cab Hotline and online Booking portal.
When you book with us, we commit to serve you with PUNCTUALITY, HONESTY, and PROFESSIONALISM.