The Temple of 1000 Lights or Sakya Muni Buddha Gaya Temple is one of the most prominent and widely visited Buddhist temples in Singapore,often referred to as the Temple of 1,000 Lights. It features a 15-meter high statue of a seated Buddha, which weighs nearly 300 tons, as well as many smaller Buddha images and murals depicting the life of Shakyamuni Buddha. The large central statue is surrounded by a stylized aura made of numerous light bulbs—often lit during evening hours—from which the temple derives its nickname. In a small room beneath the altar is an image of a reclining Buddha, Buddha towards the end of his life, under a Yellow Saraka Tree.
On Vesak Day, the annual holiday celebrating the birth and enlightenment of the Buddha, devotees donate money to the temple and in exchange are allowed to place gold leaf onto a small statue of the Buddha. As the day wears on, the Buddha is almost entirely covered in a fresh layer of gold leaves.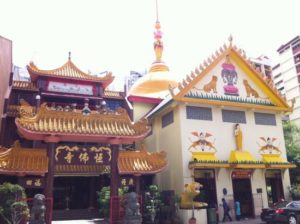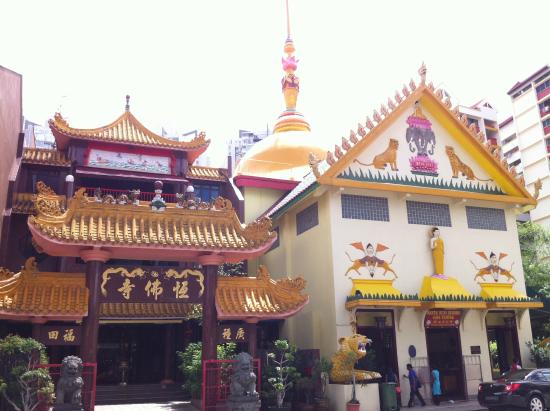 The Temple of 1000 Lights or Sakya Muni Buddha Gaya was founded in 1927 by the renowned Thai monk Vutthisara. The temple's claim to fame is the majestic 15-metre-high statue of a seated Buddha surrounded by a seemingly endless chain of lights. The base of the statue has a fresco with murals depicting the important events in Lord Buddha's life. At the back of the statue, there is a chamber that contains the huge and powerful image of reclining Buddha. The temple is considered as one of the most prominent and most-visited Buddhist temples in Singapore.
Opening Closing Time 8 am to 4:45 pm daily
Entrance Fee Free
Address 366 Race Course Rd, Singapore 218638
Nowadays travel overseas for a brief vacation even throughout the weekends has become a norm in Singapore. Friends and extended families travel to multiple locations. The good news is that we have a tendency to do offer visits at numerous locations with our Xl Maxicab/Combi Service. Look no more, get the phone and book a maxi cab now. Booking is just few clicks away and it is for free. You may reach us via call or sms using this number +65 82 338628 anytime of the day because we have accommodating and friendly operators who are always ready to serve you.
You may also contact us through our maxi cab Hotline and online Booking portal.
When you book with us, we commit to serve you with PUNCTUALITY, HONESTY, and PROFESSIONALISM.