The National Orchid Garden, located within the Singapore Botanic Gardens, was opened on 20 October 1995 by Singapore's Minister Mentor Lee Kuan Yew.
The Singapore Botanic Gardens has been developed along a 3-Core Concept. The three Cores consist of Tanglin, which is the heritage core that retains the old favourites and rustic charms of the historic Gardens; Central, which is the tourist belt of the Gardens; and Bukit Timah, which is the educational and recreational zone. Each Core offers an array of attractions.
The National Orchid Garden is located in the Central Core of the gardens.
The Garden is located on the highest hill in the Singapore Botanic Gardens. Providing a place for 60,000 orchid plants – consisting of 1000 species and more than 2,000 hybrids – is the three hectares of carefully landscaped slopes.
The design concept presenting the display of plants in four separate color zones: the spring zone with its prevailing colours of bright and lively shades of gold, yellow and creams; the summer zone with its major tones of strong reds and pinks; the autumn zone of matured shades; and the winter zone of whites and cool blues. A careful combination of selected trees, shrubs, herbs and orchids (mostly hybrids) with matching foliage and floral colours depicts the colour combination.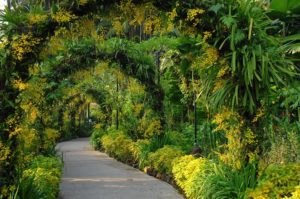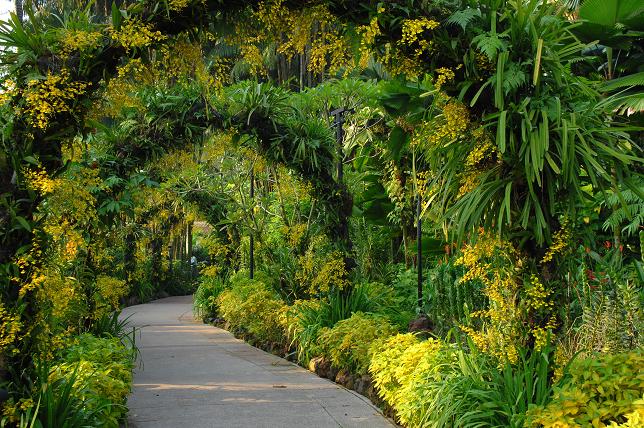 The National Orchid Garden is located within the famous Singapore Botanic Gardens. Opened on October 20, 1995, the Orchid garden contains a wide variety of the beautiful orchids. The national Orchid Garden is considered as one of the most beautiful parks in Singapore. The blooming flowers, the fountain and the peaceful ambience make it an ideal place to go for a long walk or to just sit and relax.
Opening Closing Time 8:30 am to 7 pm daily
Entrance Fee Adults $5 | Children – Free | Senior Citizens – $1
Address 1 Cluny Rd, Singapore 259569
Nowadays travel overseas for a brief vacation even throughout the weekends has become a norm in Singapore. Friends and extended families travel to multiple locations. The good news is that we have a tendency to do offer visits at numerous locations with our Xl Maxicab/Combi Service. Look no more, get the phone and book a maxi cab now. Booking is just few clicks away and it is for free. You may reach us via call or sms using this number +65 82 338628 anytime of the day because we have accommodating and friendly operators who are always ready to serve you.
You may also contact us through our maxi cab Hotline and online Booking portal.
When you book with us, we commit to serve you with PUNCTUALITY, HONESTY, and PROFESSIONALISM.