The park boasts of the world's largest walk-in aviaries with the tallest man-made waterfall (30 metres high), where visitors can enjoy a close-up view of free-flying birds from Africa and South America in a tropical setting.
The aviaries are specially designed to closely resemble the natural habitat of the feathery friends. The 50-acre sanctuary offers educational and entertaining bird shows throughout the day.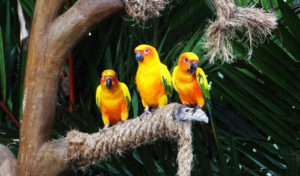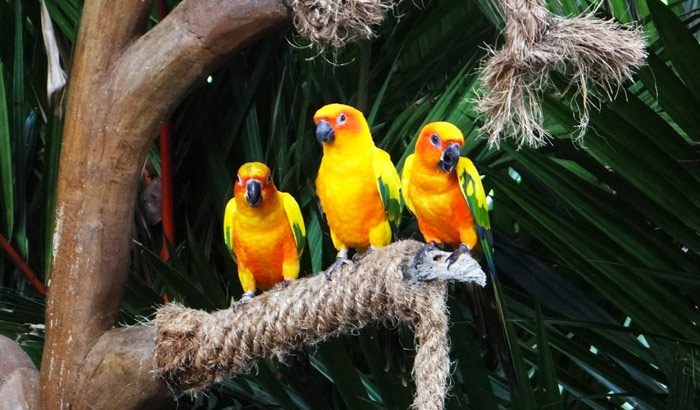 Don't miss out on the Birds n Buddies show that showcases a stunning display of the largest collection of birds. Watch pelicans in the first ever underwater viewing gallery as they prepare to catch their lunch, have colourful and friendly lories feed right out of your hands and be amazed by the singing parrot! Don't leave the park without paying a visit to the world's tallest artificial waterfall.
Opening Closing Time Daily 8:30 am-6 pm. Last ticket sales at 5:30 pm
For Kids

Treat your kids to an incredible dining experience in the company of birds. Hearty laughs guaranteed as the young ones get out-talked by parrots over some great food. You may need to pay extra to enjoy this service.

Movie Connect

Salman Khan and Karisma Kapoor's super hit track Jungle Hain Aadhi Raat Hain from the movie Biwi No. 1 was shot in Jurong Bird Park.

Entrance Fee Adult- $18, Child- $12 (3-12 years old)
Address 2 Jurong Hill, Singapore 628925
Nowadays travel overseas for a brief vacation even throughout the weekends has become a norm in Singapore. Friends and extended families travel to multiple locations. The good news is that we have a tendency to do offer visits at numerous locations with our Xl Maxicab/Combi Service. Look no more, get the phone and book a maxi cab now. Booking is just few clicks away and it is for free. You may reach us via call or sms using this number +65 82 338628 anytime of the day because we have accommodating and friendly operators who are always ready to serve you.
You may also contact us through our maxi cab Hotline and online Booking portal.
When you book with us, we commit to serve you with PUNCTUALITY, HONESTY, and PROFESSIONALISM.