Haji Lane is perhaps the most vibrant street in Singapore. Brimming with colourful and innovative designer boutiques, the Haji Lane is frequented by the locals as well as tourists in vacation. Haji Lane was once an empty street with prewar shop-houses. Young designers and entrepreneurs gave the street a fresh breath of life by setting up quaint boutiques proffering fashionable wear and products boasting made-in-Singapore designs. Some of the shops that you should look out for in Haji Lane include Know It Nothing, Pluck, Salad Shop, Sup Clothing, The Blog Shop and Straits Record.
Designer wear
Albums by local and regional indie bands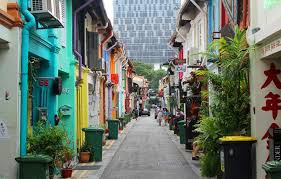 Nowadays travel overseas for a brief vacation even throughout the weekends has become a norm in Singapore. Friends and extended families travel to multiple locations. The good news is that we have a tendency to do offer visits at numerous locations with our Xl Maxicab/Combi Service. Look no more, get the phone and book a maxi cab now. Booking is just few clicks away and it is for free. You may reach us via call or sms using this number +65 82 338628 anytime of the day because we have accommodating and friendly operators who are always ready to serve you.
You may also contact us through our maxi cab Hotline and online Booking portal.
When you book with us, we commit to serve you with PUNCTUALITY, HONESTY, and PROFESSIONALISM.