Pet Taxi Service
If you ask around for a highly-recommended pet taxi, it's likely that they will mention Maxi-Cab. Maxi-Cab makes sure that every pet has their own backseat, especially for large breed dogs. But if you prefer to sit with your pet, it's fine too. They make sure hygiene is a top priority so every backseat cover is washed every use and they have extra covers in case of emergencies.Read more..
Pet Taxi Service
7 seater $55
9/13 seater $65
* Price quote above include all Airport Tax, ERP and Carpark charges.
Complimentary Waiting time of 15 Minutes for 1-Way Transfers from the time of the booking, after which a surcharge of $10 per 15 Minutes block is applicable.
Waiting time of 45 Minutes for Arrival Transfers from the time the flight lands, after which a surcharge of $10 per 15 Minutes block is applicable.
Minimum of 3 Hours is required for Hourly Charter Bookings.
Midnight Surcharge of $10 will be applicable from 23:30 – 07:00hrs.
Additional stop (along the way) will be chargeable at $10-$15 respectively.
For All CreditCard payments there will be an 10% Surcharge applicable
There will an additional $10-$20 Surcharge for Transfers to & fro Tuas Areas.
An additional $5 applicable on outskirt area eg.Jurong West,Sembawang,CCK etc(only on super peak period for departure)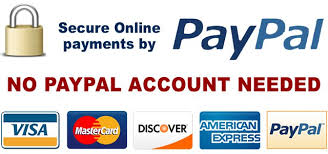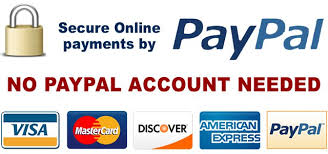 Maxi-Cab has been around not just for pet transport services but for pet accessories, pet sitting and delivery needs as well. Their 7-seater van is spacious, which is a plus for large dog breeds and allows freedom to stretch, sleep, and sit comfortably. Based on Facebook reviews, long-time customers and regular pet owners recommend Maxi-Cab for its punctual, friendly and patient driver. One of the customers who has an immobile dog mentioned that the driver was very careful and made sure that the dog is comfortable throughout the ride.
Having a pet is a very rewarding and amazing experience, but sometimes, it might be hard to get around with them if you do not have the right means of transport. If you don't have your own car, it's going to be a hassle to get your pet around if it's an emergency.
Not many have the luxury of owning a car due to its exorbitant prices.  This makes it difficult for pet owners to bring their furkids to places. To make matters worse, only guide dogs are allowed onto our public transport system.
Pet parents may also use regular taxis as an alternate form of transportation. However, even with taxis, they face the issue of rejection; drivers may decline rides, fearing that the animals may create a mess or attack them.
If you're facing this problem, opt for https://maxicabtaxiinsingapore.com/ to ferry your furbaby around instead. These service providers are committed to providing comfortable rides for you and your pet.