Maxicab Taxi in Singapore
Sept 28, 2020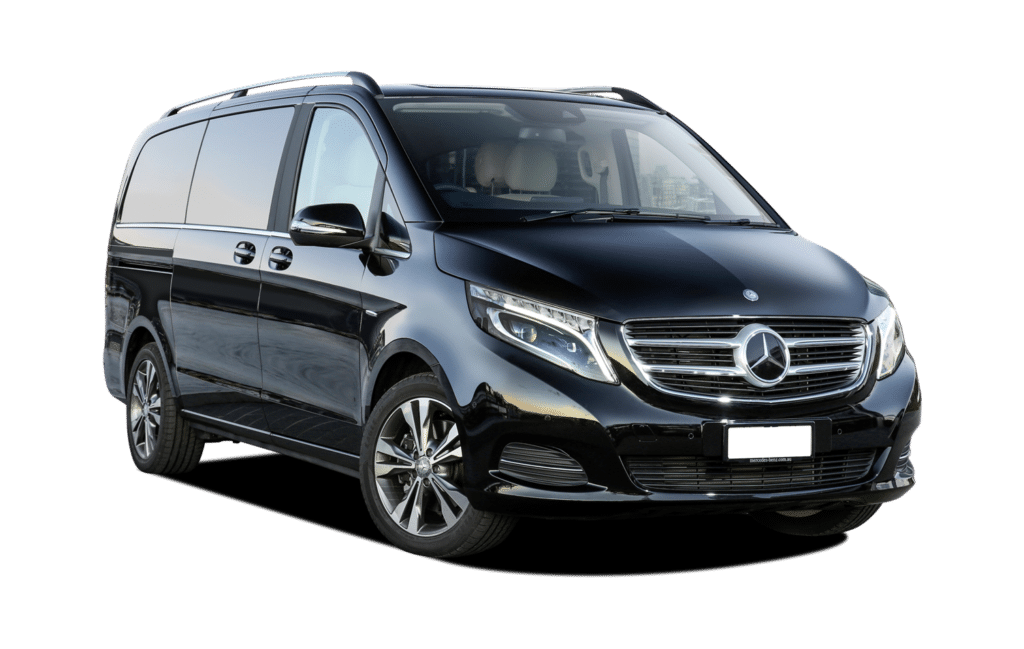 WHAT IS MAXI-CAB?
Maxicabtaxiinsingapore is a private, owner-operated minibus or limousine which are used as taxi services for transporting goods or passengers. It can fit more than 7 guests at one time, up to 10 people in total. In Singapore, Maxicabtaxiinsingapore are a very popular choice for tourists as well as locals that prefer to have a bigger fleet to transport big items or a group of people around the island.
CONTENT
FOR WHOM MAXICABTAXIINSINGAPOREIS SUITABLE?
BENEFITS OF MAXICABTAXIINSINGAPORE
Services providing ByMAXICABTAXIINSINGAPORE
13-Seater MAXICAB
7-SEATER MAXICAB
ALPHARD/VELLFIRE
4-SEATER MERCEDES LIMO
WHEEL CHAIR SERVICE
BULKY ITEM TRANSFER
BICYCLE TRANSFER
SCHOOL BUS TRANSPORT
WORKERS TRANSPORT
PARTY BUS SERVICE
COACH BUS
TRANSPORT TO Malaysia/JOHOR
TRANSPORT & LOGISTICS SERVICES FOR EVENTS
CONCLUSION
FOR WHOM MAXICABTAXIINSINGAPORE IS SUITABLE?
It is suitable for tourists travelling in big groups, large families, companies as well as delegates and celebrities.
BENEFITS OF MAXICABTAXIINSINGAPORE
Size
Maxicabtaxiinsingapore come in a variety of sizes and it is spacious inside, providing sufficient space for those looking for comfort and prefer not to squeeze into a cab. The exterior of the maxi cab looks luxurious and stylish so that one can feel sophisticated while riding it. In the event that you have bulky and heavy items that require transportation, Maxicabtaxiinsingapore are spacious and have sufficient space to hold heavy items such as equipment or luggage while still having space for passengers to sit. Compared to taxis where there is limited legroom as well as space to load items, you don't have to worry about it if you take a Maxicabtaxiinsingapore as there would not only be sufficient legroom for customers, there would also be space to keep items in the boot.
Call Us Now: +6582338628
Convenience
As Maxicabtaxiinsingapore only require you to book one vehicle to fit your whole group, it is much more convenient compared to taxis, where if you have a group more than 3, you would most probably need to book at least two fleets of taxis in order to fit everyone in your party. This can prove to be quite a hassle as
It is better to travel in a Maxicabtaxiinsingapore rather than to split into multiple fleets to travel as it can be difficult to communicate and you all might reach at different timings, causing a loss of time as you have to wait for each other. Booking Maxicabtaxiinsingapore can help to ease off stress for you as bookings are handled ahead of time, and the pickup and dropoff time is fixed. If you were to take taxis instead, you would have to wait till before leaving the location to book taxis. This might cause stress as it can sometimes be difficult to book a cab and it might take a while for it to arrive. Hence, it is more convenient to book Maxicabtaxiinsingapore at one time rather than booking multiple taxis at the same time.
Accommodative
Maxicabtaxiinsingapore have wheelchair friendly options available and as long as you inform your driver beforehand, they would be able to arrange a fleet that can hold wheelchairs to be sent to your location. They also have specially designed ramps to take the wheelchair up to the maxi bus as the platform is quite high.
Cost
The cost of renting a Maxicabtaxiinsingapore is very affordable especially if you have a large party. It is much cheaper in comparison to taxis if you look at the price of renting one Maxicabtaxiinsingapore to booking two taxis.

If you want to read in detail about pricing details, PLEASE VISIT OUR WEBSITE – https://maxicabtaxiinsingapore.com/.
DIFFERENCES BETWEEN MAXI-CAB AND TAXIS
| | |
| --- | --- |
| Maxi Cabs | Taxi |
| Offers 7 seaters and above | Offers 4 seaters only |
| Can be booked much in advance | Earliest to make a booking is on the day itself |
| Spacious for passengers as well as equipment | Limited legroom as well as boot space |
1-13 SEATER MAXI-CAB
Traveling around Singapore in large groups can be a tricky feat – from ensuring that everyone is comfortable to being punctual. Taking these hassles into consideration, MaxicabtaxiinSingapore, the leading land transportation service provider in Singapore, has come up with the most efficient travel solution. Our 13-seater maxicab is the convenient choice for anyone looking to travel around Singapore in large groups. Our 13-seater maxicab can be booked for travels all around in Singapore, and the best part is that you get to travel in luxury.
"Redefining the Art of Traveling in Large Groups with Our 13 Seater Maxicab"
When you charter services in Singapore, such as our 13-Seater maxicab rentals, MaxicabtaxiinSingapore services will be available for transport to and from concerts, weddings, sporting events, buck/hen's nights, or even sightseeing around Singapore. We have made sure that the maxicab our clients choose to charter has the best fittings that allows for a classy and comfortable ride.
We have redefined the art of traveling in large groups by offering our luxurious fleet of 13-Seater maxicab for public booking. Our 13-Seater maxicab services available in Singapore not only takes out the hassle of traveling with a large entourage, but also ensures that they travel in luxury, without feeling worn out by the end of their journey.
13-Seater Maxicab | Exceptional Services Guaranteed
MaxicabtaxiinSingapore is highly regarded in the industry, especially with regards to our 13-Seater maxicab rentals, as we provide customers with exemplary services that are a class apart. We take matters into our own hands and ensure that our clients are 100% satisfied with our 13-Seater maxicab services. Beyond our unrivalled services, clients do not have to worry about costs, as we offer affordable rates for 13-Seater maxicab bookings, with no hidden charges.
When our customers choose to 13-Seater maxicab, we want our customers to feel pampered even when they are traveling in large groups. We have thus ensured that the interior in our 13-seater minibus is styled with luxurious leather seats and there is sufficient leg room space. When our minivan rentals are sought after in Singapore, we are invested in treating our clients to the best services we can possibly manage.
For clients looking for 13-Seater maxicab rentals in Singapore, we advise advance bookings are made to ensure that we get all the necessary details to ensure that there are no mishaps or miscommunication with our 13-Seater maxicab rental services. There are no extra charges for making advance bookings, so why not give yourself peace of mind and 13-Seater maxicab in Singapore with MaxicabtaxiinSingapore?
Why Hire Our 13-Seater Maxicab Services in Singapore?
If you plan on traveling in large groups, then our 13-Seater maxicab is the best choice for you. Here are some more reasons to consider our 13-Seater maxicab rentals in Singapore:
We are punctual
We are trustworthy and reliable
Hassle free booking system:
We always maintain contact with our customers
Our drivers are professionally trained and are government accredited
We want to ensure that our customers from various sectors, be it tourism, corporate sectors, government agencies, and domestic users, get the very best experience of Singapore.
2- 7 Seater Maxi Cab
One of the most popular big cabs in Singapore is the 7 Seater Maxi Cab. The 7 Seater MaxicabtaxiinSingapore is also known to many as Maxi Taxi is a Maxicab. It is uniquely designed to accommodate comfortably up to 7 adult passengers with a large boot space to carry luggage's, boxes, odd sized bulky items and even bicycles. These items fit easily into our 7 Seater Cabs.
What makes our Singapore MaxicabtaxiinSingapore more affordable is the fixed price we offer for our MaxicabtaxiinSingapore Services. Avoid peak hour surcharges, higher prices due to traffic congestion, holiday peak charges and ERP charges. We offer an all day, everyday fixed pricing for all our MaxicabtaxiinSingapore Transfers.
Our 7 Seater MaxicabtaxiinSingapore Hire is ideal for clients who require MaxicabtaxiinSingapore Airport Transfers. MaxicabtaxiinSingapore to airport (departure) and MaxicabtaxiinSingapore from airport (arrival) are the 2 most popular MaxicabtaxiinSingapore Services. No more waiting in long queues to find your way home or to the hotel. We also monitor the flight landing time for our customers and pick them up from the airport accordingly.
At MaxicabtaxiinSingapore, we understand our customer needs and as such we offer a 45 minutes complimentary waiting time from the time the flight actual landing times. Our 7 Seater MaxicabtaxiinSingapore can comfortably carry 7 passengers and 7 medium sized luggage's.
If you need a Cab for 7 people to move to multiple points within a stipulated time, book our MaxicabtaxiinSingapore service. Unlimited movement, a designated chauffeur to driver you and only pay for the number of hours you use.
Our MaxicabtaxiinSingapore service is ideal for sightseeing, weddings and even shuttle service.
Contact us through our MaxicabtaxiinSingapore Hotline and we will send you a MaxicabtaxiinSingapore within 20 minutes or you may also make an advance booking via our MaxicabtaxiinSingapore Booking form or just give us a call.
3-Alphard/Vellfire
The 6 Seater MaxicabtaxiinSingapore, is a Maxi Taxi, where we use a Toyota Alphard or Vellfire which are known to be the most comfortable Cab for 6 People in Singapore. This Maxi cab also serves as an executive Large Taxi well known for its style and comfort level. This Big Taxi is most suitable for you and your clientele on a larger capacity traveling together for events and corporate meetings. This 6 Seater MaxicabtaxiinSingapore is also ideal for extended families getting together for functions such as wedding and birthdays.
Book our 6 Seater MaxicabtaxiinSingapore to Airport service with us. You don't have to worry about larger luggage's that cannot fit into normal cabs. Our 6 Seater MaxicabtaxiinSingapore can hold up to 6 passengers and 4 cabin sized luggage. Our 6 Seater MaxicabtaxiinSingapore comes with leather finished ottoman seats, rear air-conditioning as well as a separate compartment for your luggages.
We also cater to Airport transfers Service (Arrival) or where we provide a complimentary meet and greet service. The driver will personally hold a card with the requested name to be displayed and will wait outside the belt area that you/your guests will come from. We truly know how to make you feel like a VIP with our MaxicabtaxiinSingapore Airport Transfers Service.
If you need us to meet a certain requirement for an event, we want to introduce a unique service to you that is tailored to suit your needs. The 6 Seater MaxicabtaxiinSingapore rental Singapore offers the Hourly Booking Service for unlimited usage. You only pay for the time you use rather than the number of trips making us the Cheapest MaxicabtaxiinSingapore Service in Singapore. Some of our clientele book this MaxicabtaxiinSingapore Service when handing out invitations, for shuttle services and on local festive periods such as Hari Raya, Chinese New Year and Ching Ming festival. Tourist also books our MaxicabtaxiinSingapore Hourly Service for sightseeing. Corporate clients prefer to make our 6 Seater MaxicabtaxiinSingapore on an hourly basis when they have to attend multiple business meetings throughout the day. 1 dedicated driver and that 1 cab for 6 persons throughout the day.
So why are you waiting? Call our Hotline Number to book 6 Seater MaxicabtaxiinSingapore, within in next 15-20 minutes you will get your Cab at your doorstep. Alternatively, you could book via our MaxicabtaxiinSingapore Online Booking portal and there are no additional charges for Advance Booking. All our MaxicabtaxiinSingapore Prices are fixed with no hidden costing.
4-Seater Mercedes Limo
The MaxicabtaxiinSingapore limo cab 4 seater Mercedes E class is the ideal executive transfer that can fit up to 4 passengers comfortably to transport you or your client luxuriously to company sites, functions or meetings. This type of limo cab 4 seater limousine are not only suitable for business but also for personal use and leisure. It is also an ideal transportation whenever you need fast and reliable luxury yet economical transportation. As all MaxicabtaxiinSingapore limo cabs comes with affordable flat rates packages, our customers can be rest assured of not having to worry on surging meters and also ERP charges. Our MaxicabtaxiinSingapore limocab 4 seater is also ideal for all types of events. Whether you're going for corporate meetings, birthdays or weddings, this is the way to travel.
Book a Limo for an Exclusive & Classy Ride
The MaxicabtaxiinSingapore limo cab are also available in C Class and S Class series, and comes with a range of services like pick up and drop off at airport , city transfers and hourly disposal to Singapore attractions or multiple locations for company site visits. And the booking is about as easy as it can possibly get. All you have to do is contact us within 24 hours and give us all the necessary info like your desired pick up time and date, your location, and the number of passengers or bags. You can choose a range of services tailor-made for your needs. With the MaxicabtaxiinSingapore limo cab 4 seater you could even go on a tour of the Lion City whenever you want, and unlike on a tour bus you can do it on your own time and convenience! No more waiting around for others, you are your own clock, and we're here to do your bidding.
For fast and easy phone or text booking of MaxicabtaxiinSingapore limocab 4 seater, you will just need to get the following information ready on hand
i-Your desired pick up time and date
ii-Your desired pick up location or address and your drop off destination
iii-The number of passengers and the number of bags or luggages that you have with you
The type of service that you prefer:
One Way – ideal for short or long trips that have a desired one point drop off or airport transfers
Hourly – ideal for multiple short meeting appointments at different locations as MaxicabtaxiinSingapore limocab 4 seater driver will be assigned to you through the number of hours booked
Daily – perfect for a whole day affair – be it meetings, weddings etc
Book MaxicabtaxiinSingapore limocab 4 seater today and experience the comfort of travelling with the Limocab Mercedes E200. Aside from having a state of the art exterior, this luxury sedan is spacious and comfortable and comes with ample bonnet space to place your personal belongings and luggages for any trip distance be it either short or long trips. So why wait to book this luxury sedan for your next event with your friends and family or for your business clients
5-Wheelchair Services in Singapore
MaxicabtaxiinSingapore offers premium wheelchair transport services to ensure that disabled travelers can also travel in comfort and luxury. We make sure that our customers are safe and comfortable when traveling with us, and can enjoy their ride with us. We have got professional chauffeurs, who know how to take care of people with disabilities and will ensure that they have a great time. If you want to travel anywhere in Singapore with safety and comfort as your number one priority, then make sure that you book our MaxicabtaxiinSingapore wheelchair transport in Singapore.
"We Value Our Customers and provide them with Excellent Wheelchair Transport Service in Singapore with Comfort and Luxury!"
Our maxi cabs and mini buses are designed specifically for travelers with disabilities and feature wheelchair ramps as well. You don't have to worry about your disability, since we will make sure that you are pampered throughout your ride with us. The best part is that the maxi cab or mini bus that we provide will feature a specific compartment where your wheelchair can be stored. Everyone deserves to travel in comfort, safety and class, which is why we are regarded as one of the best maxi cab services in Singapore.
Giving priority services to all passengers
MaxicabtaxiinSingapore is known for providing priority services to all their passengers, and they uphold their standards for passengers with disabilities as well. All our maxi cabs and mini buses for disabled travelers have been fitted with ramps, which allow us to easily and safely get the wheelchairs into the vehicle. Our professional chauffeurs are highly experienced and trained individuals, who will guarantee optimum security and safety while you travel with us.
We like providing our customers with amazing features, because we want them to enjoy traveling with us and at highly affordable costs as well. You can choose from a wide range of our MaxicabtaxiinSingapore wheelchair transport in Singapore, which includes maxi cabs and mini buses. If you're traveling in a large group, you can take advantage of our mini buses, which will ensure that you get to travel with your entourage along with your wheelchair. Our priority is providing convenient and high quality services to all our passengers, which is exactly what you will get from us every single time.
Have the ride of your life
Our MaxicabtaxiinSingapore wheelchair transport service in Singapore ensures that you as our passengers can take advantage of our exceptional services. We want you to travel and explore Singapore in all of its glory and take in the many sights and tourist venues with your family and friends. If you're arriving in Singapore for the first time, you can book our MaxicabtaxiinSingapore wheelchair transport in advance, and our chauffeurs will meet and greet you on arrival at the airport.
We are a charter service that you can also use to travel with your loved ones to a hospital to get a medical checkup. Please contact us through email, phone, or from our website and provide us with complete details about your itinerary and the specifics of your travels. We will then provide you with the best MaxicabtaxiinSingapore wheelchair transport service in Singapore, according to your specifications and needs.
6-Bulky Items Transfer Services in Singapore
Are you worried about transporting bulky items and luggage with you? Don't worries because MaxicabtaxiinSingapore don't miss a beat and realize that sometimes people have to transport heavy items that require transport services that have a bit of style and class. If the items you want to move are too big to be transported in a normal taxi, or you don't want to utilize the services of moving companies, then hiring a maxi cab or a mini bus from MaxicabtaxiinSingapore in Singapore is the way to go.
"Forget about Ever Worrying about Transporting Bulky Items in Singapore with the Maxi Cab & Mini Bus Service from MaxicabtaxiinSingapore"
We have helped countless people move their bulky items from one place to the next in Singapore, with complete satisfaction guaranteed and at the best possible prices. When you are looking for the right service to move your heavy stuff for you, the best policy is hiring the services of MaxicabtaxiinSingapore.
We provide many options to transfer bulky items
We have got professional chauffeurs with years of experience in the industry, and can easily help you move all your items with no stress at all. The best part is that we have got specialists that have prior experience in moving bulky items, and we have got the right transport vehicles to help you move easily. We understand that moving is a stressful process, but when you come to us for our MaxicabtaxiinSingapore service, we make sure that you don't have to face any hassles.
We are committed towards offering our clients with peace of mind and 100% satisfaction in all our services. This is the reason why we are so highly rated in the industry. We love to serve our customers in Singapore and will help transport your items anywhere you want. Our motto is to serve our clients with extreme dedication, and we make sure that the rates we charge are highly affordable as well.
Choosing the right option
One thing that you have to take into account when you want to move bulky items is choosing the right transport vehicle. Make sure that you provide us with the complete details about the items that you want to move, so that our experts can guide you on the best possible vehicle for that purpose. We have got a wide range of vehicles, which includes our MaxicabtaxiinSingapore charter services.
We encourage all of our customers to book in advance when they want to transport bulky items in Singapore. This allows us to make all the preparations so that you don't end up facing any disappointments on the day you want to move your stuff.
7-Bicycle & Bulky Items Transfer
MaxicabtaxiinSingapore services are not just about city tours and bringing tourists around Singapore popular attractions and locals to events with point to point transfers.
Our transportation services vary according to customers' needs such as bicycle transfers and even bulky items. You can also choose among services such as MaxicabtaxiinSingapore hourly booking and MaxicabtaxiinSingapore airport transfer such as MaxicabtaxiinSingapore arrival and MaxicabtaxiinSingapore departure. For bicycle transfers just inform us number of person travelling with number of bikes and we'll send the right type of vehicle that fits comfortably.
8-School Bus Transport
Singapore School Buses: How You Go About Hiring A School Bus in Singapore
Parents sending their kids to school is, of course, what they want, but, as it goes per human nature, they can't stop worrying about their children. As a school owner or a manager, you know this all too well, and you work to make your school a place where the guardians want their kids to be in. And not to forget, this has to be the same for a school bus, and you will have to make sure you use a great vehicle, even for some special trips the school organizes, so that the children have the safest and the most comfortable ride they can get. Here are the things you should look out for a while choosing the right MaxicabtaxiinSingapore school bus in Singapore.
Security
Before anything, for something where kids will be travelling, safety is the first thing you consider. MaxicabtaxiinSingapore school bus has everything needed to keep its passengers safe, from seatbelts to reliable airbags. Nothing can be missed because as you know, guardians trusting you with their children means more than a job for you. So, make sure that no matter what happens, the school children will be safe and sound.
A Vehicle Where You Can Keep an Eye on All The Children
Children have been left in your care; don't forget that while you look for a MaxicabtaxiinSingapore school bus in Singapore. You will have to be able to keep an eye on each and every one of them during your travel. So, especially for a purpose like these, we recommend renting a minibus such as the Toyota Hiace Commuter instead of a bigger bus (you could go for one if more of you will be looking after them), which will make it easier for you to do your job of attending to all the children.
Healthy Environment
This is another reason we recommend a vehicle like the Toyota Hiace for school trips. First, it has an air-conditioner, which means the temperature inside will be moderated to keep the children feel fresh all the time. Another feature is its fresh air filter; the children will be breathing pure air, makes us easy to assure that pollution doesn't harm the kids during their fun travel.
Driver
Renting a school bus for kids, you should know beforehand who the driver is going to be. Parents leave the children in your care, and you should be able to trust the driver so that you can leave them in his/her care. So, ask the rental company how they hire professionals and look for the track records as well as the behavioral aspect of the driver, you wouldn't want your children to be left with any bad influence.
Comfortable Ride/ Features
Well, let's not forget the most basic thing as we look for all of it in depth. Children wouldn't want to be somewhere they don't like. So, choose a vehicle model where the seats are spacey, and your students get a place to turn and twist (but not so much). Also, school buses, to be frank, don't need many features like business vehicles or such but look for something that would be beneficial for, or wow the kids.
9-Workers Transport
MaxicabtaxiinSingapore employee transportation services are focused on providing safety, reliability and value to our customers. We provide safe and reliable charter transportation with very reliable vehicles. Our fleet consists of 7, 13, 23 and 45 Seater vehicles. We ensure that your workers arrive to their place of work and back home safely and with minimum delays 24 hours a day – 7 days a week.
With the ever increasing need to reduce our carbon footprint, why not use our cost-effective method when your business needs to transport staff. We are a reliable provider that offers luxury, safety, and comfort. We have a solid reputation for providing high quality transport solutions so if you're looking for top-quality staff transport then choose MaxicabtaxiinSingapore.
We can provide your company with a shuttle service to transport staff to and from work.
MaxicabtaxiinSingapore reputed as one of the best corporate bus hire in Singapore offers a wide range of vehicles for staff transportation services in Singapore and ensure that your staff enjoy a comfortable travel experience. Our staff transportation vehicles are equipped WIFI and GPS Tracking as standard for the customer's convenience.
10-Party Bus
MaxicabtaxiinSingapore luxury party bus is the next generation limo and a great alternative to hiring a conventional limo in Singapore, with the added bonus that there is room for a true nightclub on wheels experience. Our luxury party bus has a luxury leather interior, complete with 32" flat screen TV, 'illuminated' smoke machine and a high quality sound system.
Our 13-person party bus is ideal for all events in Singapore, Royal Ascot, hen & stag nights, birthday parties, prom nights or indeed any event needing transport for up to 13 passengers. We supply complimentary bubbly and refreshments to get your party off to a good start. Your night out starts from the moment you step aboard.
PARTY BUS LUXURY FEATURES
Our party bus is equipped with the following features:
32″ Plasma TV + 2 20″ Plasma TV's
Beautiful Three Tone Seat Design
Smoke Machine
LED Light Show with Disco Lasers
Amazing surround sound system
DVD / CD / Stereo FM / iPod Compatible
Amazing interior three tone leather seat design
MaxicabtaxiinSingapore party bus is the only party bus in the Greater Singapore area that caters exclusively to your needs. Whether you're throwing a party, organizing a business function, or school prom; to get everyone in the mood for a night out.
If you're planning a large event with a lot of guests, why spend part of it worrying about transportation for the rest of your guests. As an alternative to leaving your guests to sort out their own transportation, Why not let them enjoy the spaciousness and luxury of the mobile disco.
11-COACH BUS
One of the best ways to travel is with your family and friends, since that is when you make the best memories. Unfortunately, traveling in large groups can be a bit of a hassle, but that is a thing of the past, because MaxicabtaxiinSingapore offers Coach bus hourly or whole-day charter services! Yes, now you can finally take that long overdue family trip this summer in Singapore, because we will fulfill every single facet of your family trip!
"Never Worry about your Transport with Coach Bus Hourly or Whole-Day Charter in Singapore"
Forget all your worries and just travel
You can even book our trip and have our professional chauffeurs pick you up on arrival in Singapore and take you to sightseeing tours or any other place you want to go. We have got luxury coach buses that have spacious interior and state-of-the-art amenities that will ensure that you travel in style and comfort. We guarantee you a smooth and carefree trip with your family, so why not pick us as your primary mode of transport for your family vacation?
You wouldn't need to worry about driving, parking or traffic, as we have professional, experienced and licensed chauffeurs, who will take care of that. You can finally explore all of Singapore and its many tourist attractions, while traveling in luxury with your entire squad. If you're still not sure about it, check out some of the perks that you can enjoy by booking our coach bus hourly or whole-day charter in Singapore:
Huge cost savings
One of the main reasons for choosing MaxicabtaxiinSingapore in Singapore for coach bus hourly or whole-day services is that we will provide you with professional, reliable, and quality service at affordable rates. We don't want to spoil your vacation experience by charging you with exorbitant rates for our services, which is why we have got competitive rates that will actually save you money.
Enjoy your trip in a luxury vehicle
Everyone wants to travel in comfort, luxury, and class, but unfortunately not many are able to do that. However, that is a thing of the past, because we provide an entire fleet of luxury vehicles for you to choose from in our coach bus hourly or whole day charter in Singapore. You can relax on plush leather seating, excellent A/C, and spacious interior with lots of entertainment amenities.
Quality guaranteed
Why not book your trip with a professional MaxicabtaxiinSingapore service in Singapore, which has a history of providing their clients with sublime quality in all their services? We have been offering our clients with our exceptional services for quite a long time and are now regarded as specialists in the industry. We guarantee reliability, quality, and an experience of a lifetime for your entire family. With us, the satisfaction of our client is our biggest concern, which is why we never let our standards drop.
12-Private Transport Charter from Singapore to Malaysia/Johor
If you want to travel to Malaysia from Singapore, you need to hire dependable and reliable transport services. When it comes to arranging charter services to Malaysia, there is no better land transport service provider than MaxicabtaxiinSingapore. Since we have been offering excellent services for a long time in the industry, top-quality services are guaranteed. Given the distance and custom clearance requirements, you should always opt for an experienced transport provider to make your trip to Malaysia hassle-free.
"Take Advantage of Our Amazing Charter Services and Travel to Malaysia with Ease"
We aim to make your trip to Malaysia enjoyable by providing you with different fleets of vehicles designed to offer you outstanding private transport services. You can also book our 13 seater maxi cab or the minibus charter service before you arrive in Singapore. The main reason we are regarded as one of the best companies in the business is that we provide customers with affordable services without compromising on our top-notch standard.
Setting the Standard for Charter Services in Singapore
MaxicabtaxiinSingapore has set the standard for MaxicabtaxiinSingapore services in Singapore. Our experienced staff will meet with you according to your designated schedule so that you never have to worry about a single thing. Our team will make your trip to Malaysia the best one yet. The vehicles we offer are all fitted with state-of-the-art interior and luxury amenities, delivering comfort throughout your trip.
Places You Need to Check Out in Malaysia
There are lots of amazing places that you can check out in Malaysia – one of which is Legoland. Legoland is one of the most popular tourist spots in Malaysia, and you are sure to have a fun-filled day with the entire family. Some other places that you should include in your itinerary while in Malaysia include:
Tanjung Puteri Waterfront
Senai Airport
Pulai Waterfall
Pasar Malam or Night Market
Mersing
Malacca
Legoland Malaysia
Kuso Trick Art Gallery
KSL City Mall
Johor Zoo
Johor Premium Outlets
Johor Bahru City Square
Jalan Wong Ah Fook
Istana Pasir Pelangi
Istana Besar
Danga Bay
Angry Birds Activity Park
"Dinosaurs Alive" Water Theme Park
13-Transport and Logistic Services for Events
MaxicabtaxiinSingapore [email protected] +65 82338628
Need a transport company to take away all your worries for your event's transportation, operations and logistics needs? Well, look no further! MaxicabtaxiinSingapore is definitely your ultimate one stop source for all your event transportation needs. Our company are experienced in handling all event sizes to suit your needs. We also have a dedicated team committed to helping you celebrate your life's, company's or event biggest moments.
Our team are specialized and trained to provide their experiences and expertise from planning to coordinating and execution. They are basically there with you every step of the way! Our event specialist at MaxicabtaxiinSingapore is also committed to helping you find the best fit your event vision and budget. We believe that your event is our reputation, and making your event dreams come true is our top priority.
13-Airport Services
When going back and forth the airport in Singapore, it is vital to pick the right mode of transport if you want to make sure you have a seamless and convenient time. While airport transfers can be a tricky element to get right, here is how you can make sure you can pick the right airport pick up service so that you obtain prompt service with the assistance of a MaxicabtaxiinSingapore.
Affordable and flexible prices
When looking at airport transfers in Singapore, the company you opt for needs to offer a flexible pricing structure. While set packages are predetermined, the right airport MaxicabtaxiinSingapore should not force you to take the deal that comes with the highest rate. The service should be willing to have a discussion about where you are heading, among other details of the trip, so that you can accordingly obtain the right package for you.
Dependability is the key
When you are coming from the airport to your destination, you need to know that an airport taxi reaches you in a steady and reliable manner. To make sure this is possible, it is important to choose an airport MaxicabtaxiinSingapore that is customer-oriented and takes your needs seriously. It should come with a fleet of vehicles so you are not kept waiting for your turn.
Customer satisfaction should be a priority
Whether you are taking the Singapore airport shuttle or Singapore airport transfer to city MaxicabtaxiinSingapore, you should expect nothing less than VIP treatment. The MaxicabtaxiinSingapore service needs to pick you up and drop you off depending on the schedule you are going to have. Waiting for your ride will be kept to a minimum while all your personal needs are taken into consideration too.
The MaxicabtaxiinSingapore booking that you go in for should make it easy to get around the city in a hassle-free way. The cab drivers need to be professional, polite, friendly, licensed, and courteous and should offer a comfortable ride for everyone. The company should also be capable to offer you contact options so that you can get in touch with them easily. You can check out testimonials and reviews when picking a MaxicabtaxiinSingapore service so you know what you are going in for when you hire a specific company for their services. So there you go, now that you know how to go about booking the best airport MaxicabtaxiinSingapore service for your travel needs in and around the city, go ahead and begin booking away.
CONCLUSION
MaxicabtaxiinSingapore provide services with bigger groups in mind, knowing that making such arrangements can be such a hassle and there are many factors to consider especially if you need it for an important function or event. Customers are assured to have a pleasant and stress-free experience in a spacious maxi cab with the driver's expertise and experience. With the ability to book in advance, you can have a peace of mind when it comes to transportation and focus on what really matters to you.